carveol dehydrogenase
S. cerevisiae cds carveol dehydrogenase
BBF10K_000256

(-)-isopiperitenol/(-)-carveol dehydrogenase is capable of utilizing ('àí)-trans-isopiperitenol in peppermint and ('àí)-trans-carveol in spearmint. Carveol is a natural unsaturated, monocyclic monoterpenoid alcohol that is a constituent of spearmint essential oil in the form of cis-('àí)-carveol.


Usage
growth
shipping strain
Escherichia coli Top10
growth conditions
37 C, shaking 300 rpm
cloning
method
Golden Gate Assembly
overhangs
3' - AATG … GCTT - 5'
Construct
plasmid name
pOpen-carveol-dehydrogenase
Safety
other information
No Value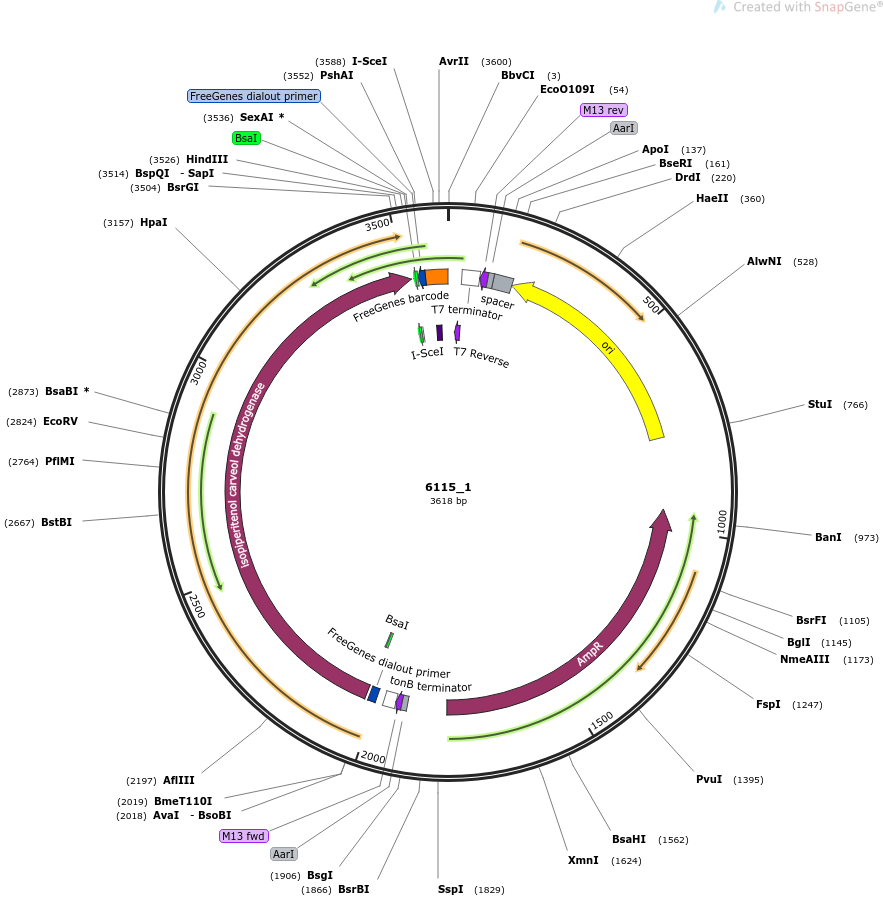 References
protocols and instructions
No Value
intellectual property
We are unaware of third-party property rights claims on uses of this item as of we.