MMSYN1_0670
50S ribosomal protein L4
BBF10K_000308
source
Synthetic bacterium JCVI-Syn3.0

One of the primary rRNA binding proteins, this protein initially binds near the 5'-end of the 23S rRNA. It is important during the early stages of 50S assembly. It makes multiple contacts with different domains of the 23S rRNA in the assembled 50S subunit and ribosome.


attr.
Anton Jackson-Smith and Bioe80 class
Usage
growth
shipping strain
Escherichia coli Top10
growth conditions
37 C, shaking 300 rpm
cloning
overhangs
3' - AATG … GCTT - 5'
Construct
plasmid name
pOpen-MMSYN1_0670
Safety
other information
No Value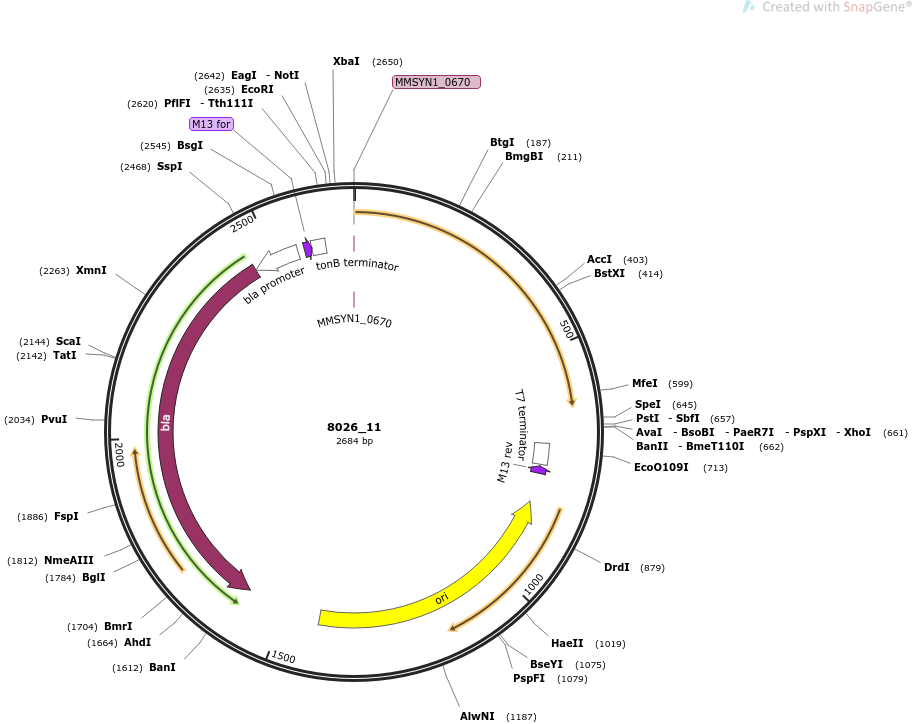 References
Available Elsewhere
FALSE
intellectual property
We are unaware of third-party property rights claims on uses of this item.