MMSYN1_0795
ATP synthase subunit c
BBF10K_000349
source
Synthetic bacterium JCVI-Syn3.0

Key component of the F(0) channel; it plays a direct role in translocation across the membrane. A homomeric c-ring of between 10-14 subunits forms the central stalk rotor element with the F(1) delta and epsilon subunits.


attr.
Anton Jackson-Smith and Bioe80 class
Usage
growth
shipping strain
Escherichia coli Top10
growth conditions
37 C, shaking 300 rpm
cloning
overhangs
3' - AATG … GCTT - 5'
Construct
plasmid name
pOpen-MMSYN1_0795
Safety
other information
No Value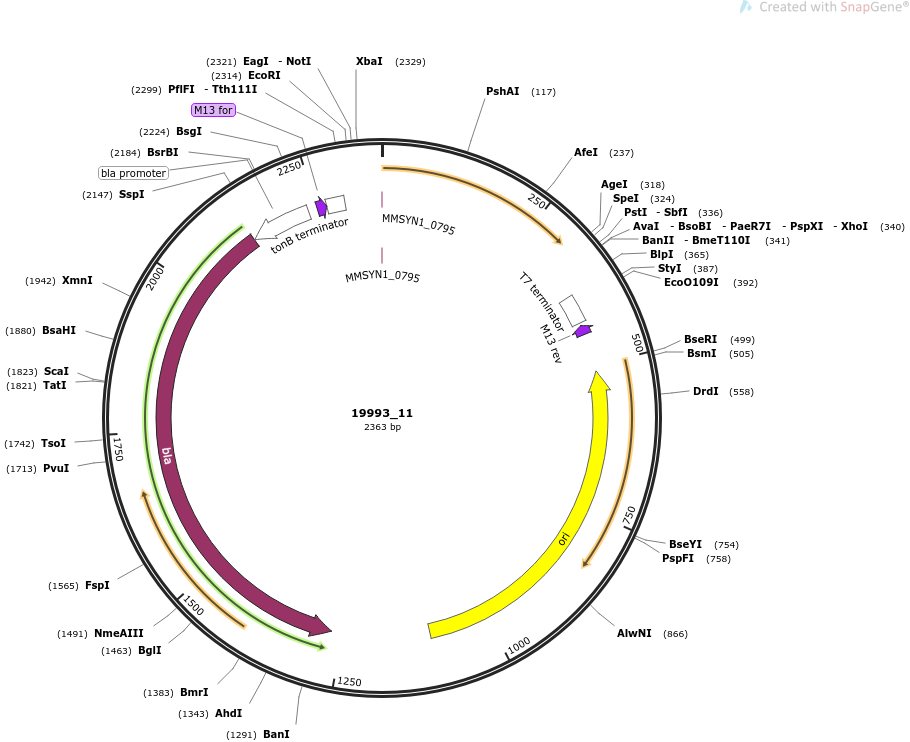 References
Available Elsewhere
FALSE
intellectual property
We are unaware of third-party property rights claims on uses of this item.