MMSYN1_0821
HPr kinase/phosphorylase
BBF10K_000367
source
Synthetic bacterium JCVI-Syn3.0

Catalyzes the ATP- as well as the pyrophosphate-dependent phosphorylation of a specific serine residue in HPr, a phosphocarrier protein of the phosphoenolpyruvate-dependent sugar phosphotransferase system (PTS). HprK/P also catalyzes the pyrophosphate-producing, inorganic phosphate-dependent dephosphorylation (phosphorolysis) of seryl-phosphorylated HPr (P-Ser-HPr).


attr.
Anton Jackson-Smith and Bioe80 class
Usage
growth
shipping strain
Escherichia coli Top10
growth conditions
37 C, shaking 300 rpm
cloning
overhangs
3' - AATG … GCTT - 5'
Construct
plasmid name
pOpen-MMSYN1_0821
Safety
other information
No Value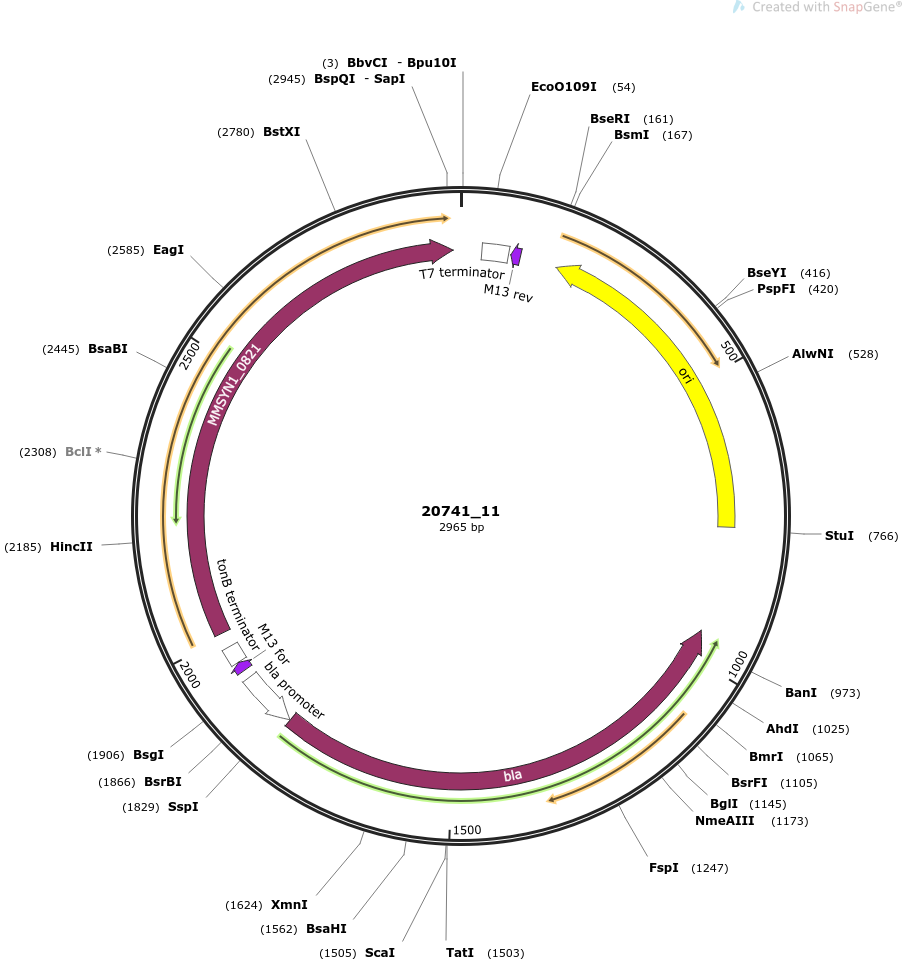 References
Available Elsewhere
FALSE
intellectual property
We are unaware of third-party property rights claims on uses of this item.