oriT
S. cerevisiae target oriT
BBF10K_000466
source
Pseudomonas aeruginosa

Trans-kingdom DNA transfer. The origin of transfer (oriT) is necessary for transfer of the DNA that contains it from a bacterial host to recipient during bacterial conjugation. The oriT is cis-acting.


Usage
growth
shipping strain
Escherichia coli Top10
growth conditions
37 C, shaking 300 rpm
cloning
method
Golden Gate Assembly
overhangs
3' - CGAA … GCAA - 5'
Construct
Safety
other information
No Value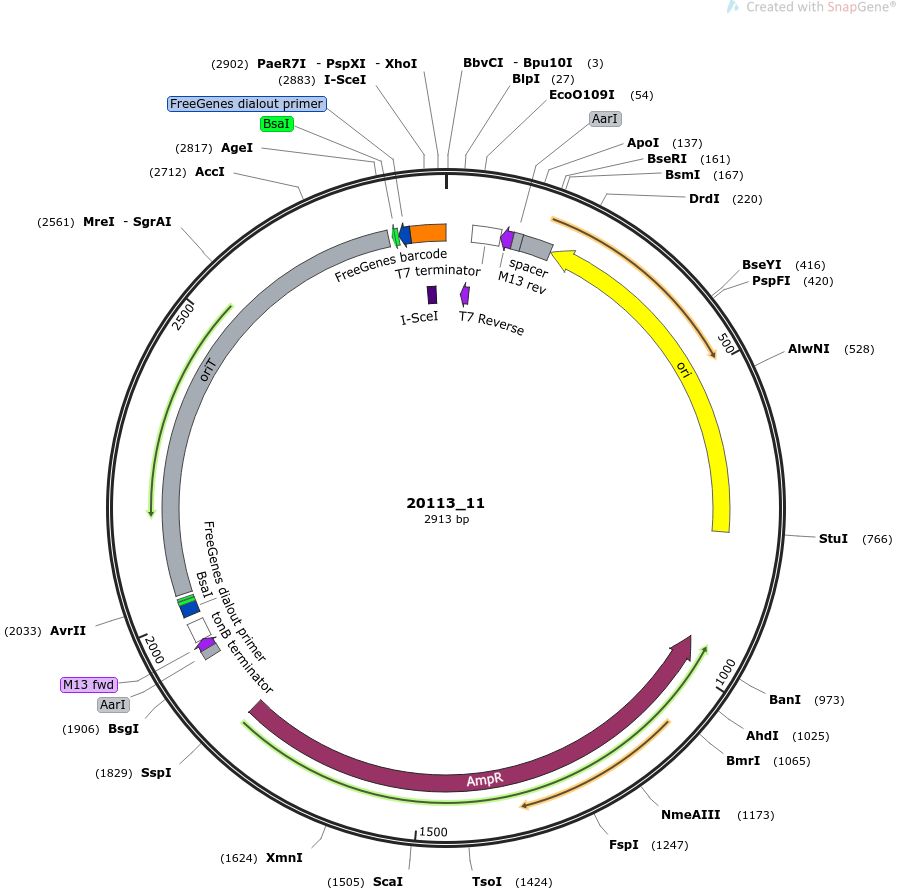 References
protocols and instructions
No Value
intellectual property
We are unaware of third-party property rights claims on uses of this item as of we.