pBad-Int Set Flipper
pBad-Int Set Flipper
BBF10K_000496

Used to switch DNA registers from BP to LR state. Expresses Bxb1 integrase under the control of the pBAD promoter inducible by Arabinose. Regulated ColE1 ori (50-75 copies); Chloramphenicol resistance.


Usage
growth
growth conditions
37 C, shaking 300 rpm
cloning
overhangs
3' -
No Value
…
No Value
- 5'
Construct
plasmid name
pBad-Int Set Flipper
Safety
other information
No Value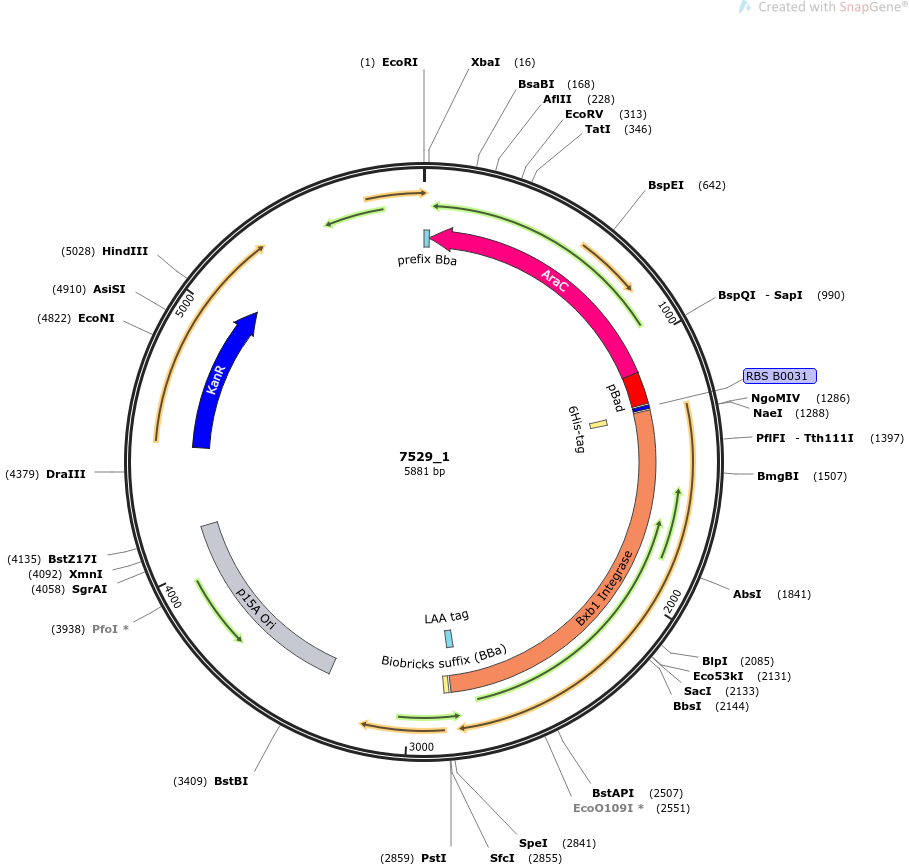 References
protocols and instructions
No Value
citations
Rewritable digital data storage in live cells via engineered control of recombination directionality. Bonnet J, Subsoontorn P, Endy D. Proc Natl Acad Sci U S A. 2012 Jun 5;109(23):8884-9. Epub 2012 May 21. 10.1073/pnas.1202344109 PubMed 22615351
intellectual property
We are unaware of third-party property rights claims on uses of this item as of we.