rpsL
30S ribosomal protein S12
BBF10K_000778
source
Bacillus subtilis 168

Interacts with and stabilizes bases of the 16S rRNA that are involved in tRNA selection in the A site and with the mRNA backbone. Located at the interface of the 30S and 50S subunits, it traverses the body of the 30S subunit contacting proteins on the other side and probably holding the rRNA structure together. The combined cluster of proteins S8, S12 and S17 appears to hold together the shoulder and platform of the 30S subunit (By similarity).


Usage
growth
shipping strain
Escherichia coli Top10
growth conditions
37 C, shaking 300 rpm
cloning
overhangs
3' - AATG … GCTT - 5'
Construct
Safety
other information
No Value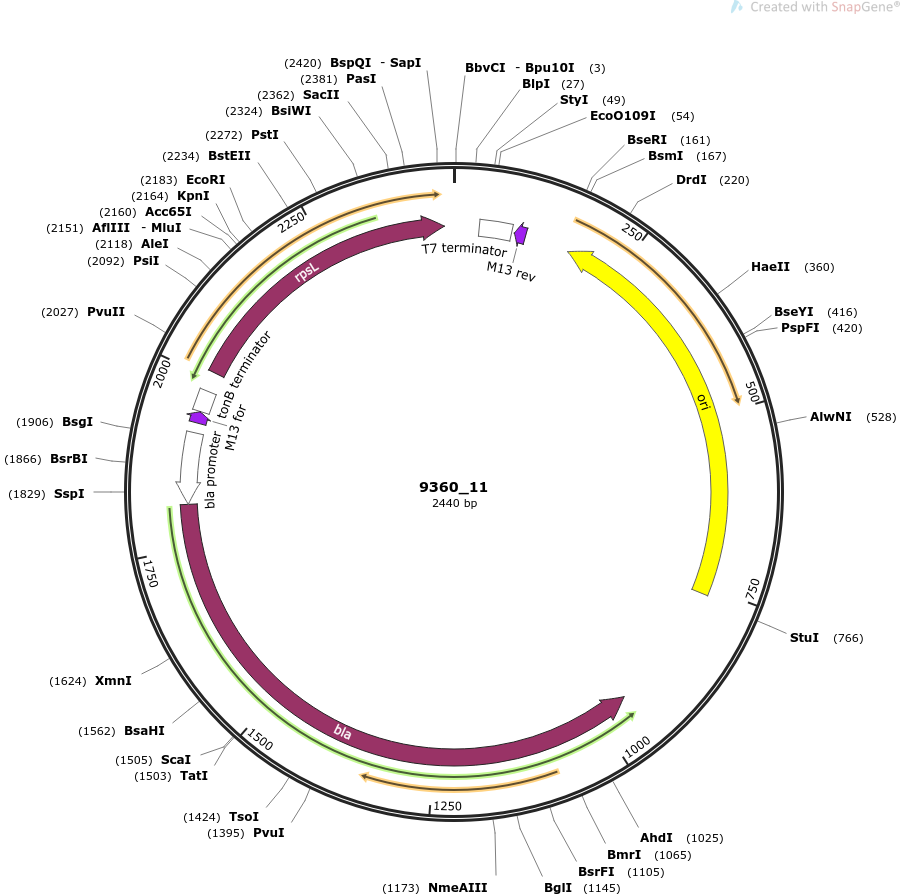 References
Available Elsewhere
FALSE
intellectual property
We are unaware of third-party property rights claims on uses of this item.