rplX
50S ribosomal protein L24
BBF10K_000791
source
Bacillus subtilis 168

Has also been isolated as a basic, heat-shock stable DNA-binding protein from the B.subtilis nucleoid. It binds cooperatively to double-stranded supercoiled DNA which it further compacts into complexes 15-17 nm in diameter. Overexpression of the protein disrupts nucleoid segregation and positioning.


Usage
growth
shipping strain
Escherichia coli Top10
growth conditions
37 C, shaking 300 rpm
cloning
overhangs
3' - AATG … GCTT - 5'
Construct
Safety
other information
No Value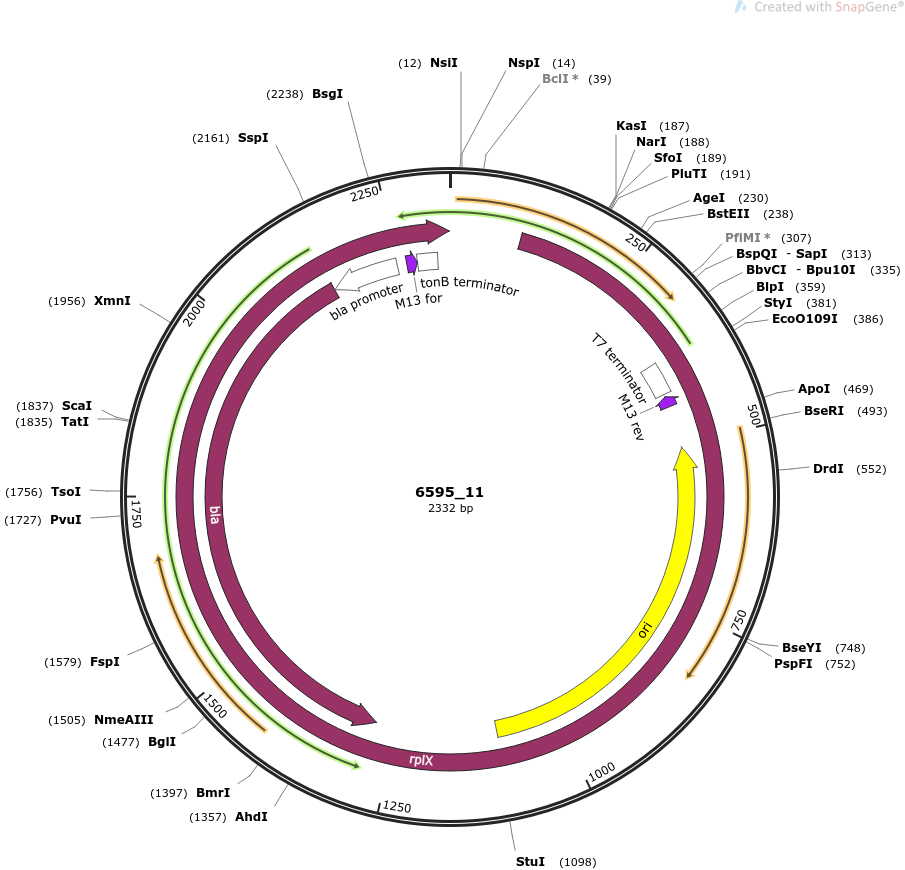 References
Available Elsewhere
FALSE
intellectual property
We are unaware of third-party property rights claims on uses of this item.