rpsM
30S ribosomal protein S13
BBF10K_000803
source
Bacillus subtilis 168

Located at the top of the head of the 30S subunit, it contacts several helices of the 16S rRNA. In the 70S ribosome it contacts the 23S rRNA (bridge B1a) and protein L5 of the 50S subunit (bridge B1b), connecting the 2 subunits; these bridges are implicated in subunit movement. Contacts the tRNAs in the A and P-sites.


Usage
growth
shipping strain
Escherichia coli Top10
growth conditions
37 C, shaking 300 rpm
cloning
overhangs
3' - AATG … GCTT - 5'
Construct
Safety
other information
No Value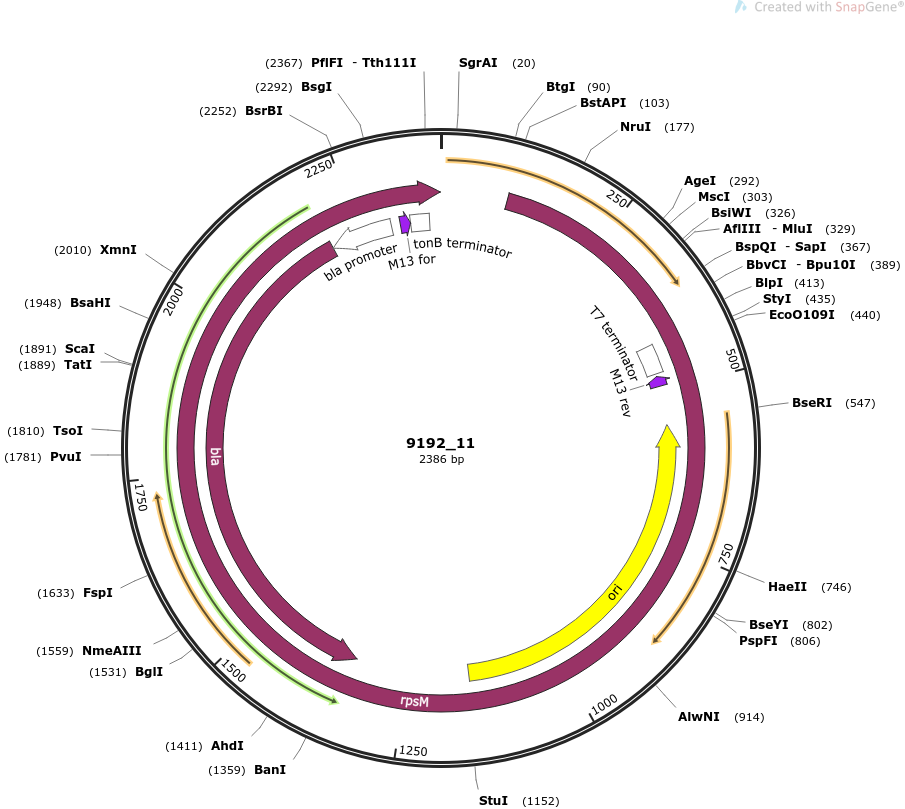 References
Available Elsewhere
FALSE
intellectual property
We are unaware of third-party property rights claims on uses of this item.