plsC
1-acyl-sn-glycerol-3-phosphate acyltransferase
BBF10K_000835
source
Bacillus subtilis 168

Converts lysophosphatidic acid (LPA) into phosphatidic acid (PA) by incorporating an acyl moiety at the 2 position. This enzyme utilizes acyl-ACP as fatty acyl donor, but not acyl-CoA.


Usage
growth
shipping strain
Escherichia coli Top10
growth conditions
37 C, shaking 300 rpm
cloning
overhangs
3' - AATG … GCTT - 5'
Construct
Safety
other information
No Value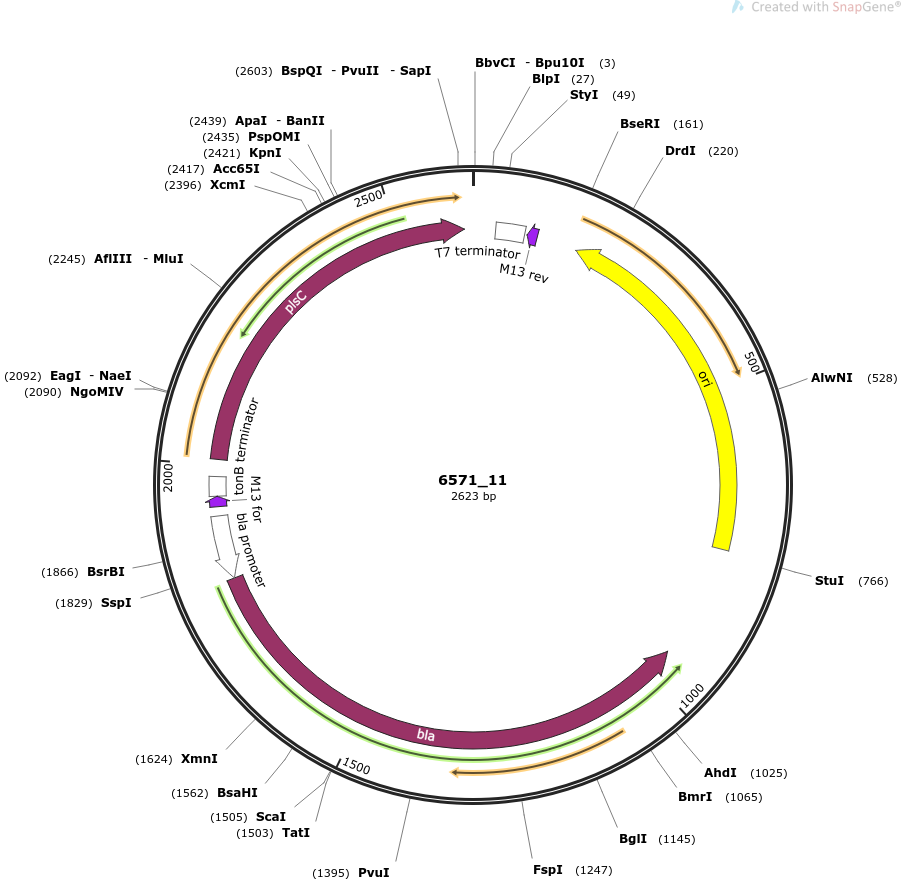 References
Available Elsewhere
FALSE
intellectual property
We are unaware of third-party property rights claims on uses of this item.