prsA
foldase protein PrsA
BBF10K_000836
source
Bacillus subtilis 168

Essential protein that plays a major role in protein secretion by helping the post-translocational extracellular folding of several secreted proteins. Has PPIase activity but it is not essential for its function in vivo.


Usage
growth
shipping strain
Escherichia coli Top10
growth conditions
37 C, shaking 300 rpm
cloning
overhangs
3' - AATG … GCTT - 5'
Construct
Safety
other information
No Value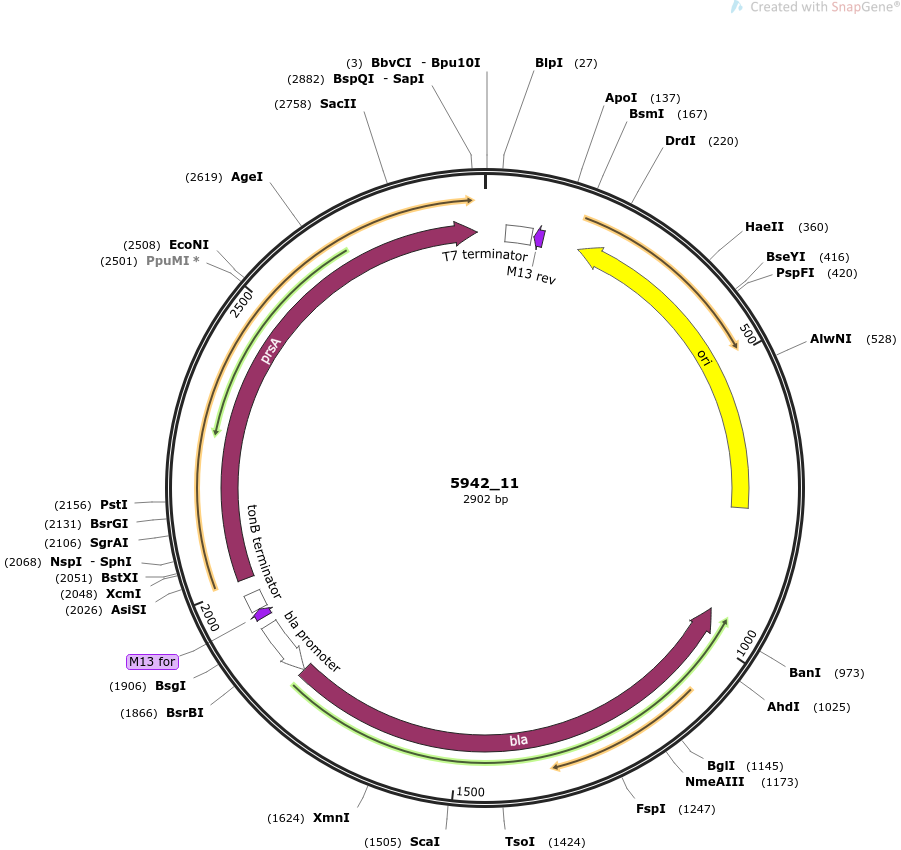 References
Available Elsewhere
FALSE
intellectual property
We are unaware of third-party property rights claims on uses of this item.