divIB
cell division protein DivIB
BBF10K_000864
source
Bacillus subtilis 168

Cell division protein that may be involved in stabilizing or promoting the assembly of the division complex. Plays an essential role in division at high temperatures, maybe by protecting FtsL from degradation or by promoting formation of the FtsL-DivIC complex. May modulate the transpeptidase activity of PBP-2B. Also required for efficient sporulation at all temperatures. Could be directly involved in the engulfment process or be required to form a sporulation septum competent for engulfment. Influences the Spo0J/Soj system of chromosome segregation.


Usage
growth
shipping strain
Escherichia coli Top10
growth conditions
37 C, shaking 300 rpm
cloning
overhangs
3' - AATG … GCTT - 5'
Construct
Safety
other information
No Value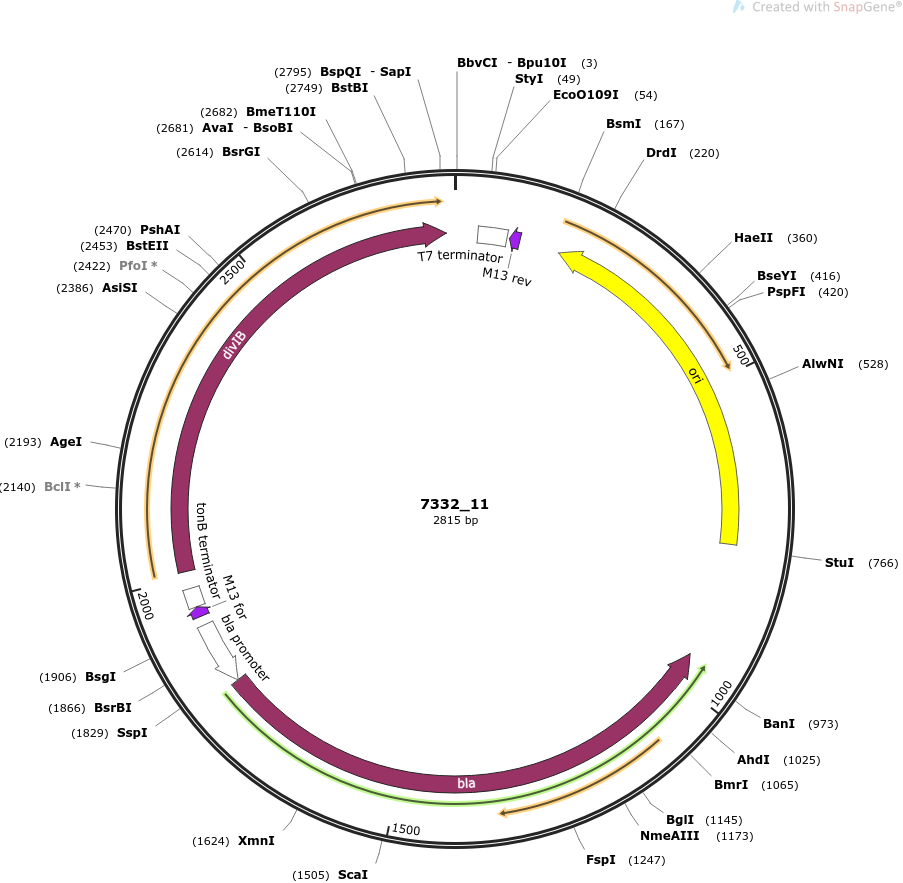 References
Available Elsewhere
FALSE
intellectual property
We are unaware of third-party property rights claims on uses of this item.