ftsZ
cell division protein FtsZ
BBF10K_000866
source
Bacillus subtilis 168

Essential cell division protein that forms a contractile ring structure (Z ring) at the future cell division site. The regulation of the ring assembly controls the timing and the location of cell division. One of the functions of the FtsZ ring is to recruit other cell division proteins to the septum to produce a new cell wall between the dividing cells. Binds GTP and shows GTPase activity.


Usage
growth
shipping strain
Escherichia coli Top10
growth conditions
37 C, shaking 300 rpm
cloning
overhangs
3' - AATG … GCTT - 5'
Construct
Safety
other information
No Value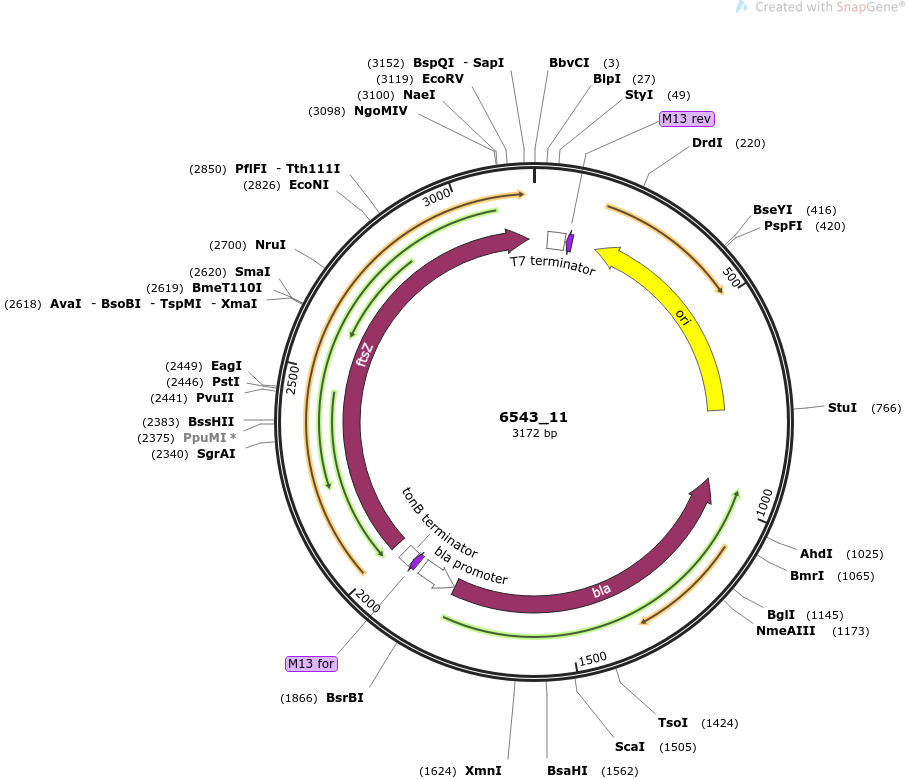 References
Available Elsewhere
FALSE
intellectual property
We are unaware of third-party property rights claims on uses of this item.