rbgA
ribosome biogenesis GTPase A
BBF10K_000883
source
Bacillus subtilis 168

Essential protein that is required for a late step of 50S ribosomal subunit assembly. Has GTPase activity that is stimulated by interaction with the immature 50S ribosome subunit. Binds to the 23S rRNA. Required for the association of ribosomal proteins RplP and RpmA with the large subunit.


Usage
growth
shipping strain
Escherichia coli Top10
growth conditions
37 C, shaking 300 rpm
cloning
overhangs
3' - AATG … GCTT - 5'
Construct
Safety
other information
No Value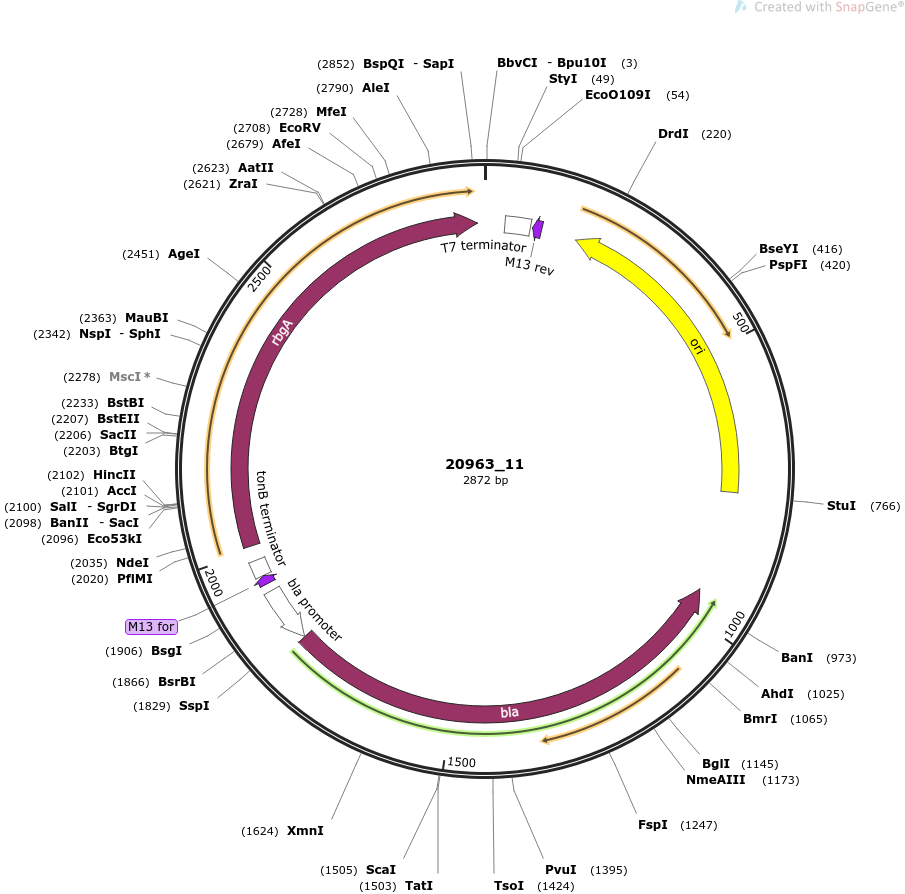 References
Available Elsewhere
FALSE
intellectual property
We are unaware of third-party property rights claims on uses of this item.