cca
CCA-adding enzyme
BBF10K_000916
source
Bacillus subtilis 168

Catalyzes the addition and repair of the essential 3'-terminal CCA sequence in tRNAs without using a nucleic acid template. Adds these three nucleotides in the order of C, C, and A to the tRNA nucleotide-73, using CTP and ATP as substrates and producing inorganic pyrophosphate. Has no poly(A) polymerase activity.


Usage
growth
shipping strain
Escherichia coli Top10
growth conditions
37 C, shaking 300 rpm
cloning
overhangs
3' - AATG … GCTT - 5'
Construct
Safety
other information
No Value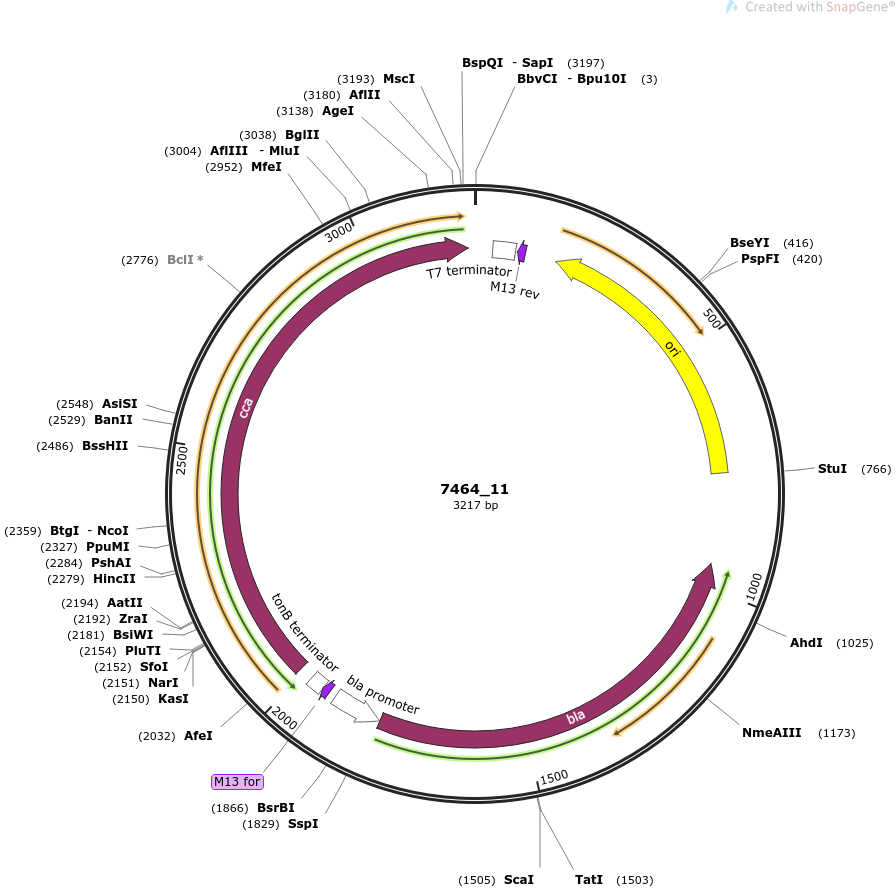 References
Available Elsewhere
FALSE
intellectual property
We are unaware of third-party property rights claims on uses of this item.