yqjK
ribonuclease Z
BBF10K_000932
source
Bacillus subtilis 168

Zinc phosphodiesterase, which displays some tRNA 3'-processing endonuclease activity. Probably involved in tRNA maturation, by removing a 3'-trailer from precursor tRNA.


Usage
growth
shipping strain
Escherichia coli Top10
growth conditions
37 C, shaking 300 rpm
cloning
overhangs
3' - AATG … GCTT - 5'
Construct
Safety
other information
No Value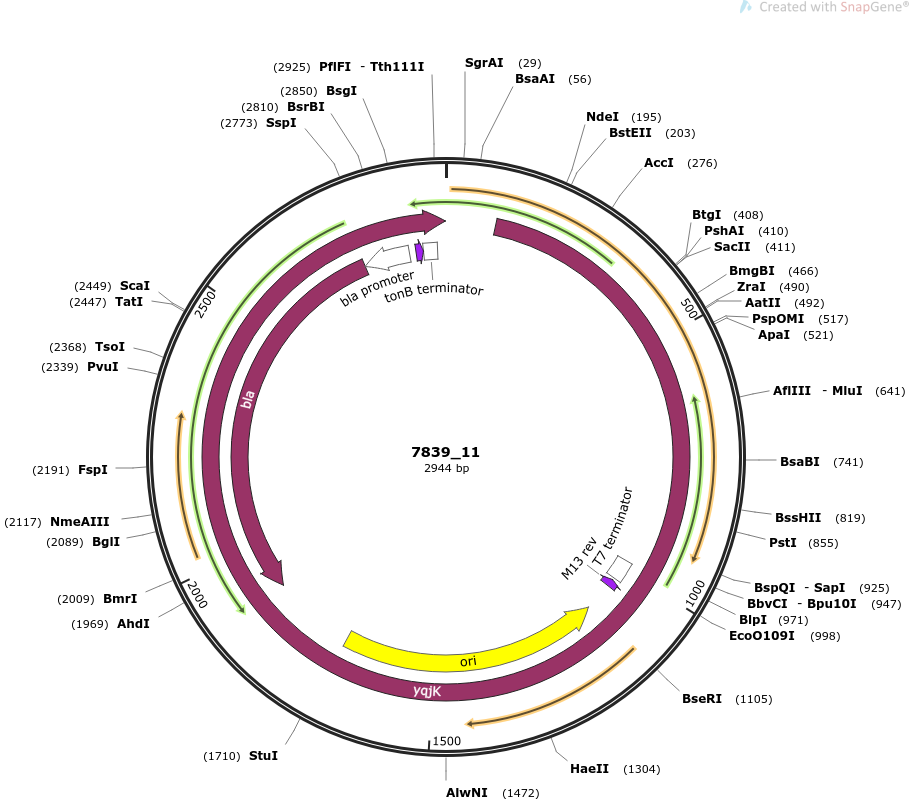 References
Available Elsewhere
FALSE
intellectual property
We are unaware of third-party property rights claims on uses of this item.