ispH
4-hydroxy-3-methylbut-2-enyl diphosphatereductase
BBF10K_000939
source
Bacillus subtilis 168

Catalyzes the conversion of 1-hydroxy-2-methyl-2-(E)-butenyl 4-diphosphate (HMBPP) into a mixture of isopentenyl diphosphate (IPP) and dimethylallyl diphosphate (DMAPP). Acts in the terminal step of the DOXP/MEP pathway for isoprenoid precursor biosynthesis.


Usage
growth
shipping strain
Escherichia coli Top10
growth conditions
37 C, shaking 300 rpm
cloning
overhangs
3' - AATG … GCTT - 5'
Construct
Safety
other information
No Value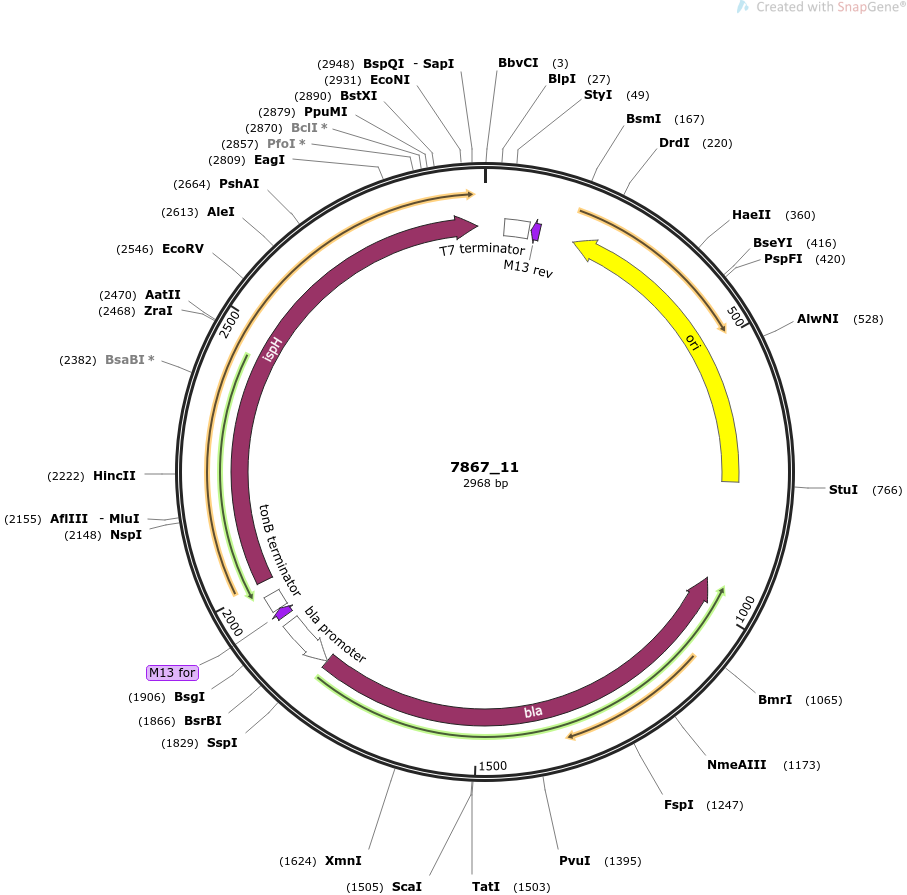 References
Available Elsewhere
FALSE
intellectual property
We are unaware of third-party property rights claims on uses of this item.