sufS
cysteine desulfurase
BBF10K_001001
source
Bacillus subtilis 168

Enzyme able to deliver sulfur to partners involved in Fe-S cluster assembly. Catalyzes the removal of elemental sulfur atoms from L-cysteine to produce L-alanine. Activity is stimulated 40- to 100-fold by SufU, which acts as a second substrate for this enzyme following release of Ala, and generating SufU.S. A mixture of SufS, SufU, Fra and L-cysteine is able to reconstitute Fe-S clusters on apo-aconitase (citB), reconstituting aconitase activity.


Usage
growth
shipping strain
Escherichia coli Top10
growth conditions
37 C, shaking 300 rpm
cloning
overhangs
3' - AATG … GCTT - 5'
Construct
Safety
other information
No Value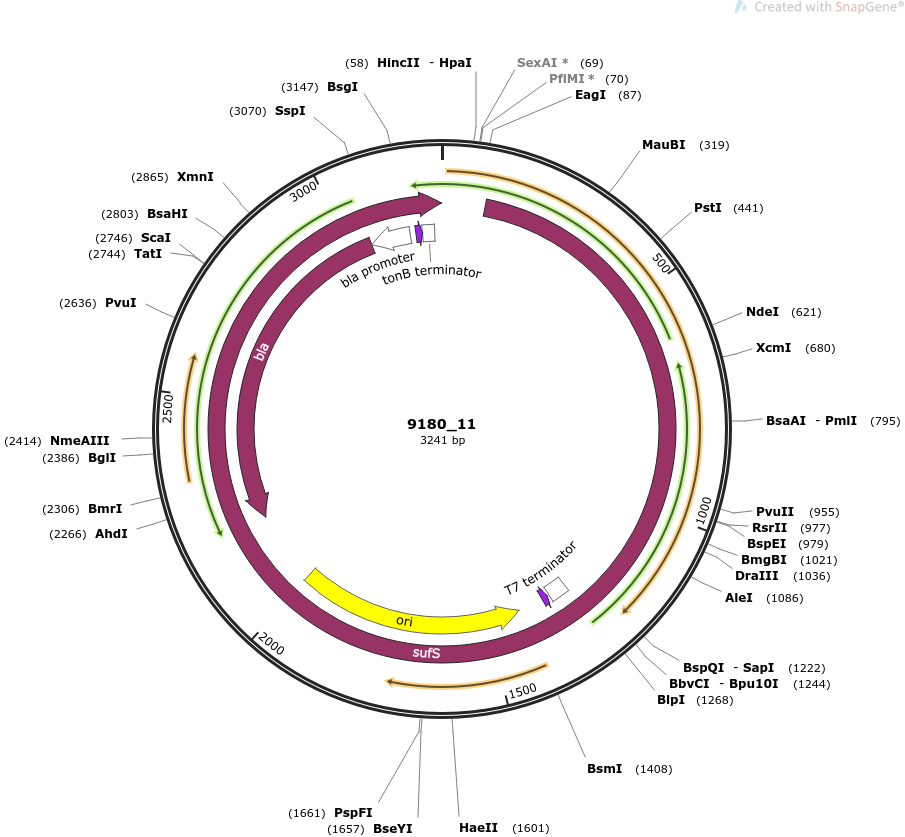 References
Available Elsewhere
FALSE
intellectual property
We are unaware of third-party property rights claims on uses of this item.