gapA
glyceraldehyde-3-phosphate dehydrogenase 1
BBF10K_001007
source
Bacillus subtilis 168

Involved in the glycolysis. Catalyzes the oxidative phosphorylation of glyceraldehyde 3-phosphate (G3P) to 1,3-bisphosphoglycerate (BPG) using the cofactor NAD. The first reaction step involves the formation of a hemiacetal intermediate between G3P and a cysteine residue, and this hemiacetal intermediate is then oxidized to a thioester, with concomitant reduction of NAD to NADH. The reduced NADH is then exchanged with the second NAD, and the thioester is attacked by a nucleophilic inorganic phosphate to produce BPG.


Usage
growth
shipping strain
Escherichia coli Top10
growth conditions
37 C, shaking 300 rpm
cloning
overhangs
3' - AATG … GCTT - 5'
Construct
Safety
other information
No Value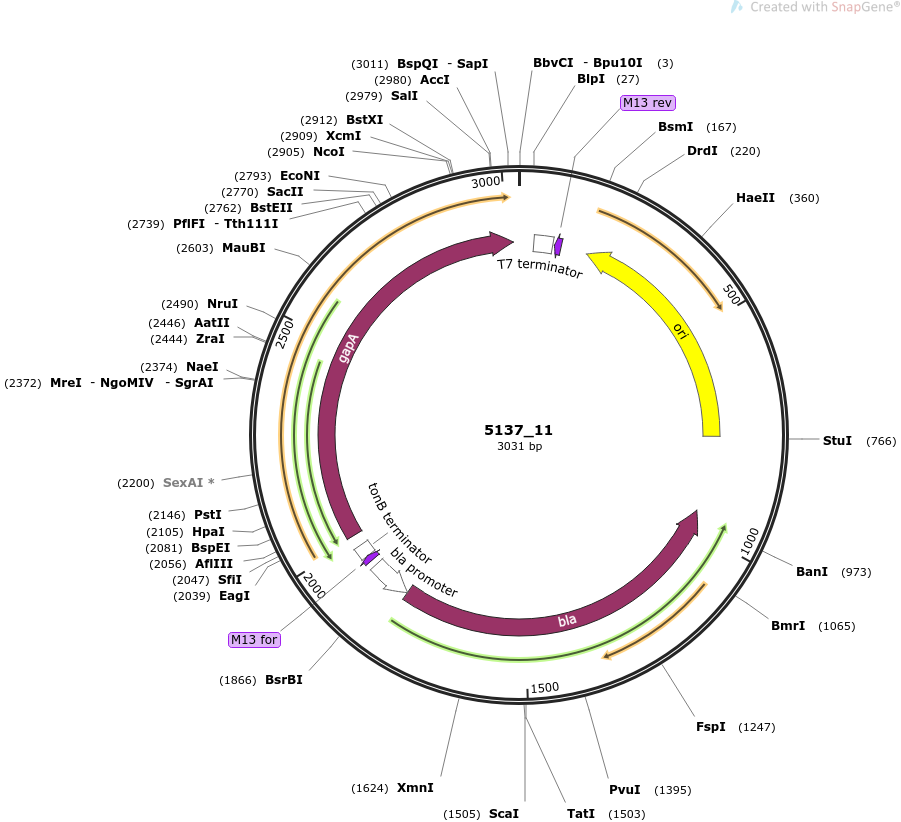 References
Available Elsewhere
FALSE
intellectual property
We are unaware of third-party property rights claims on uses of this item.