tagO
undecaprenyl-phosphate N-acetylglucosaminyl1-phosphate transferase
BBF10K_001011
source
Bacillus subtilis 168

Catalyzes the formation of undecaprenyl-PP-N-acetylglucosamine. Involved in the synthesis of anionic cell-wall polymers as it mediates the initiation of the linkage unit formation that appears to be common to the two types of teichoic acids attached to the peptidoglycan of B.subtilis; may also be involved in teichuronic acid biosynthesis (Probable).


Usage
growth
shipping strain
Escherichia coli Top10
growth conditions
37 C, shaking 300 rpm
cloning
overhangs
3' - AATG … GCTT - 5'
Construct
Safety
other information
No Value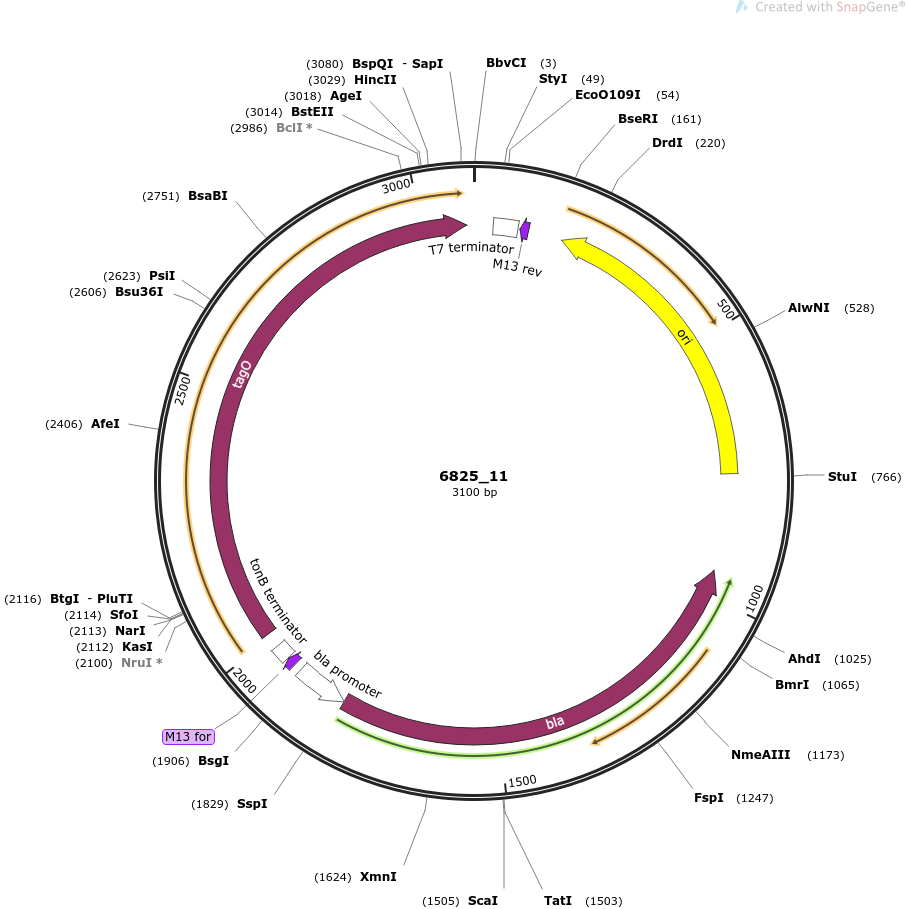 References
Available Elsewhere
FALSE
intellectual property
We are unaware of third-party property rights claims on uses of this item.