walR
transcriptional regulator
BBF10K_001029
source
Bacillus subtilis 168

Member of the two-component regulatory system WalK/WalR involved in the regulation of the ftsAZ operon, the yocH, ykvT, cwlO, lytE, ydjM, yjeA, yoeB genes and the tagAB and tagDEF operons. Binds to the ftsAZ P1 promoter sequence in vitro. WalR has been shown to directly bind to the regulatory regions of yocH, ykvT, tagAB/tagDEF. Activates cwlO, lytE and ydjM and represses yoeB and yjeA.


Usage
growth
shipping strain
Escherichia coli Top10
growth conditions
37 C, shaking 300 rpm
cloning
overhangs
3' - AATG … GCTT - 5'
Construct
Safety
other information
No Value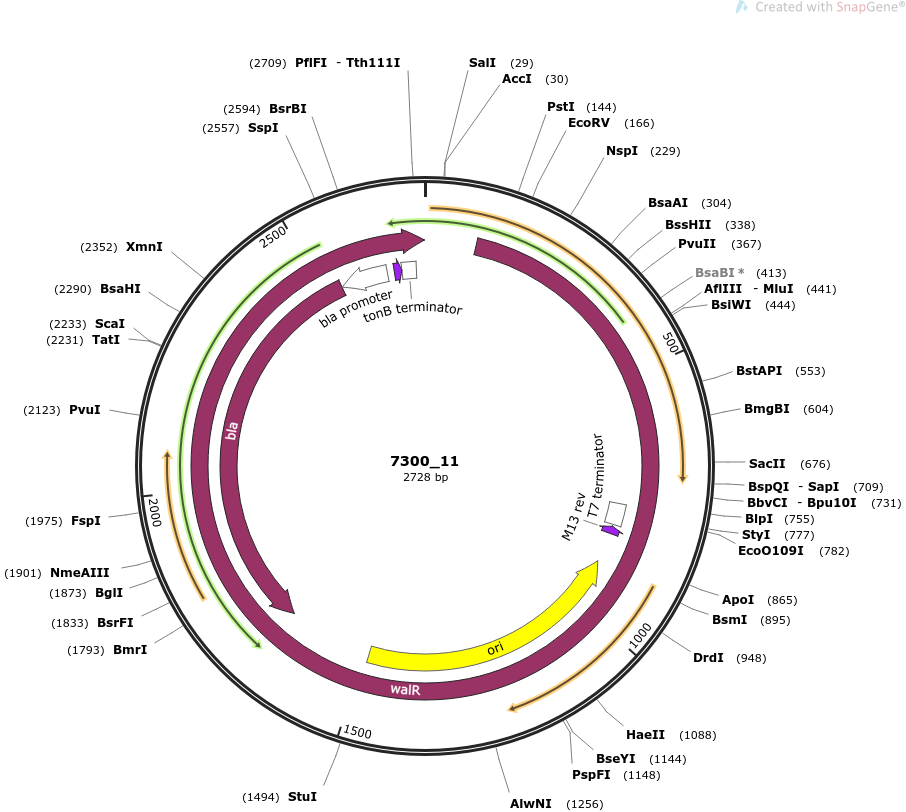 References
Available Elsewhere
FALSE
intellectual property
We are unaware of third-party property rights claims on uses of this item.