rplS
50S ribosomal subunit protein L19
BBF10K_001086
source
Escherichia coli str. K-12 substr. MG1655

This protein is located at the 30S-50S ribosomal subunit interface. In the 70S ribosome it has been modeled to make two contacts with the 16S rRNA of the 30S subunit forming part of bridges B6 and B8 (PubMed:12809609). In the 3.5 A resolved structures L14 and L19 interact and together make contact with the 16S rRNA (PubMed:16272117). The protein conformation is quite different between the 50S and 70S structures, which may be necessary for translocation.


Usage
growth
shipping strain
Escherichia coli Top10
growth conditions
37 C, shaking 300 rpm
cloning
overhangs
3' - AATG … GCTT - 5'
Construct
Safety
other information
No Value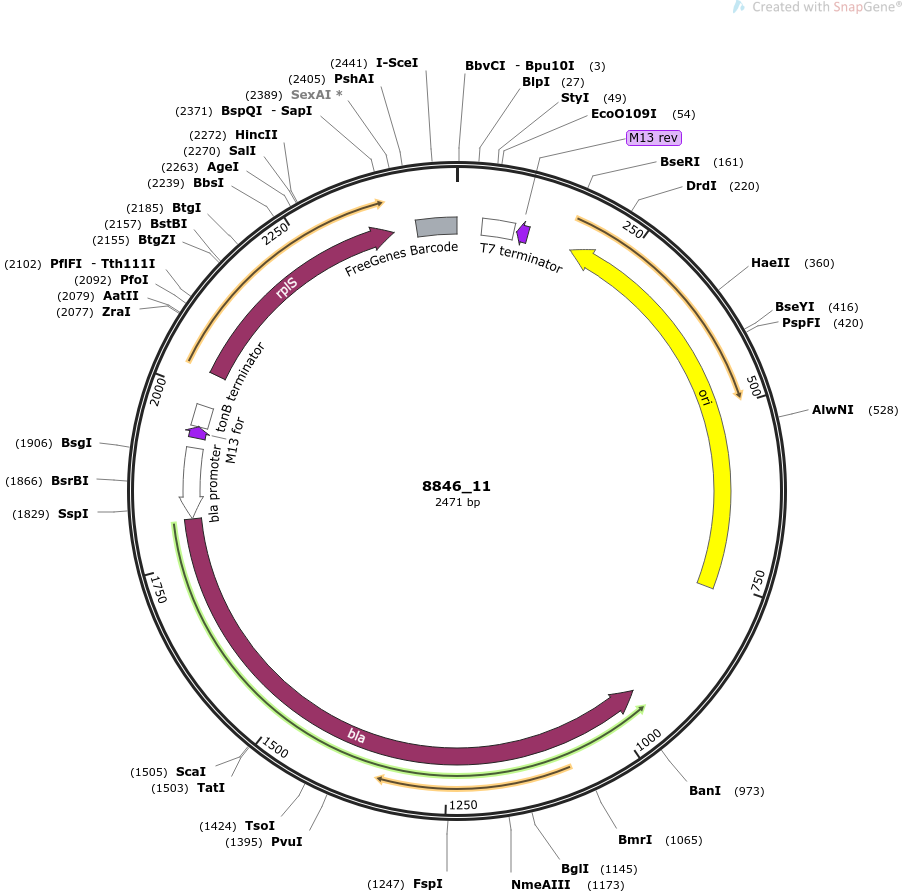 References
Available Elsewhere
FALSE
citations
[1] Calles, J., Justice, I., Brinkley, D., Garcia, A. & Endy, D. Fail-safe genetic codes designed to intrinsically contain engineered organisms. Nucleic Acids Res. (2019). doi:10.1093/nar/gkz745 [2] Baba, T. et al. Construction of Escherichia coli K-12 in-frame, single-gene knockout mutants: the Keio collection. Mol. Syst. Biol. 2, 2006.0008 (2006)
intellectual property
We are unaware of third-party property rights claims on uses of this item as of 2018-07-02.