mazE
antitoxin of the ChpA-ChpR toxin-antitoxinsystem
BBF10K_001099
source
Escherichia coli str. K-12 substr. MG1655

Might also serve to protect cells against bacteriophage; in the presence of MazE-MazF fewer P1 phage are produced than in a disrupted strain. For strain K38 most wild-type cells are killed but not by phage lysis; it was suggested that MazE-MazF causes P1 phage exclusion from the bacterial population. This phenomenon is strain dependent.


Usage
growth
shipping strain
Escherichia coli Top10
growth conditions
37 C, shaking 300 rpm
cloning
overhangs
3' - AATG … GCTT - 5'
Construct
Safety
other information
No Value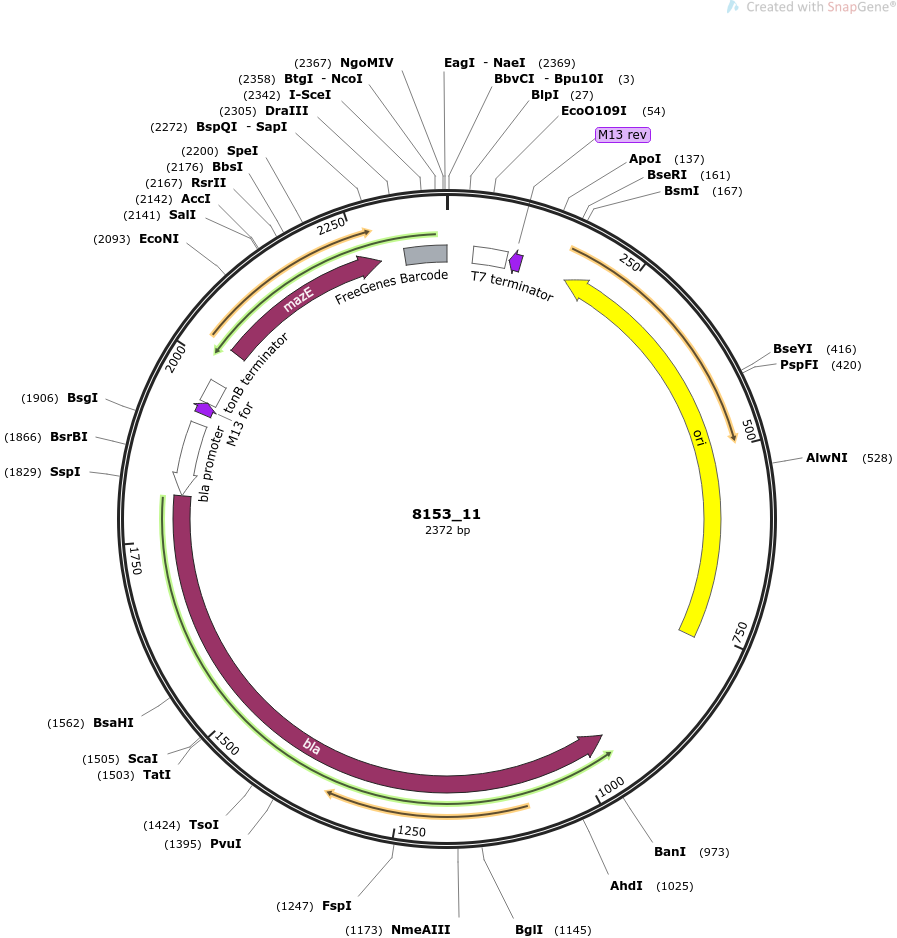 References
Available Elsewhere
FALSE
citations
[1] Calles, J., Justice, I., Brinkley, D., Garcia, A. & Endy, D. Fail-safe genetic codes designed to intrinsically contain engineered organisms. Nucleic Acids Res. (2019). doi:10.1093/nar/gkz745 [2] Baba, T. et al. Construction of Escherichia coli K-12 in-frame, single-gene knockout mutants: the Keio collection. Mol. Syst. Biol. 2, 2006.0008 (2006)
intellectual property
We are unaware of third-party property rights claims on uses of this item as of 2018-07-02.