metK
S-adenosylmethionine synthetase
BBF10K_001104
source
Escherichia coli str. K-12 substr. MG1655

Catalyzes the formation of S-adenosylmethionine (AdoMet) from methionine and ATP. The overall synthetic reaction is composed of two sequential steps, AdoMet formation and the subsequent tripolyphosphate hydrolysis which occurs prior to release of AdoMet from the enzyme (PubMed:6251075, PubMed:7629147, PubMed:7629176, PubMed:9753435, PubMed:10551856, PubMed:10660564). Is essential for growth (PubMed:11952912).


Usage
growth
shipping strain
Escherichia coli Top10
growth conditions
37 C, shaking 300 rpm
cloning
overhangs
3' - AATG … GCTT - 5'
Construct
Safety
other information
No Value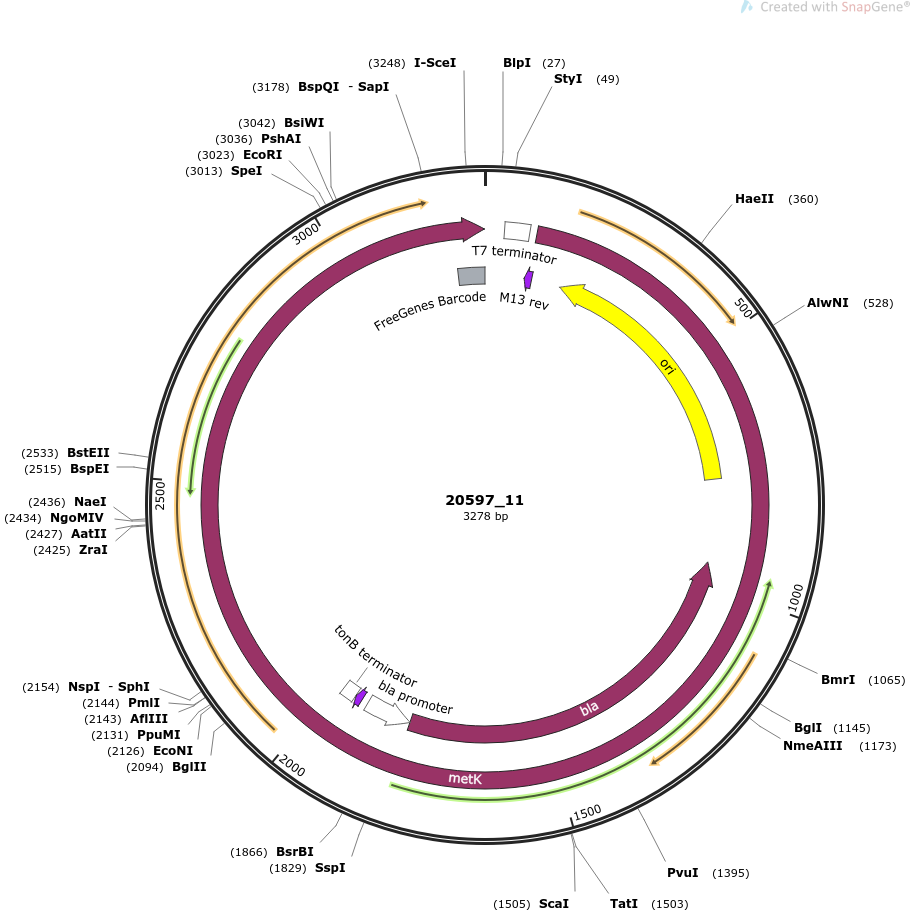 References
Available Elsewhere
FALSE
citations
[1] Calles, J., Justice, I., Brinkley, D., Garcia, A. & Endy, D. Fail-safe genetic codes designed to intrinsically contain engineered organisms. Nucleic Acids Res. (2019). doi:10.1093/nar/gkz745 [2] Baba, T. et al. Construction of Escherichia coli K-12 in-frame, single-gene knockout mutants: the Keio collection. Mol. Syst. Biol. 2, 2006.0008 (2006)
intellectual property
We are unaware of third-party property rights claims on uses of this item.