tsaC
Threonylcarbamoyl-AMP synthase
BBF10K_001138
source
Escherichia coli str. K-12 substr. MG1655

Required for the formation of a threonylcarbamoyl group on adenosine at position 37 (t(6)A37) in tRNAs that read codons beginning with adenine. Catalyzes the conversion of L-threonine, HCO(3)(-)/CO(2) and ATP to give threonylcarbamoyl-AMP (TC-AMP) as the acyladenylate intermediate, with the release of diphosphate. Is also able to catalyze the reverse reaction in vitro, i.e. the formation of ATP from TC-AMP and PPi. Shows higher affinity for the full-length tRNA(Thr) lacking only the t(6)A37 modification than for its fully modified counterpart. Could also be required for the maturation of 16S rRNA. Binds to double-stranded RNA but does not interact tightly with either of the ribosomal subunits, or the 70S particles.


Usage
growth
shipping strain
Escherichia coli Top10
growth conditions
37 C, shaking 300 rpm
cloning
overhangs
3' - AATG … GCTT - 5'
Construct
Safety
other information
No Value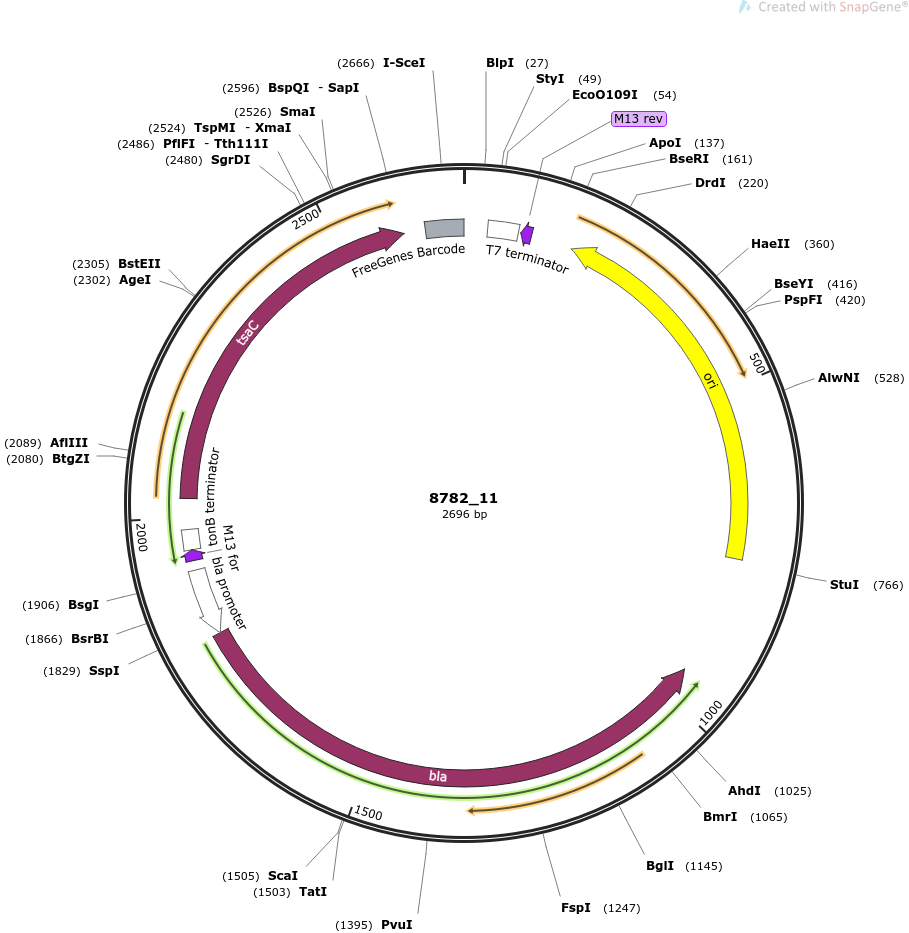 References
Available Elsewhere
FALSE
citations
[1] Calles, J., Justice, I., Brinkley, D., Garcia, A. & Endy, D. Fail-safe genetic codes designed to intrinsically contain engineered organisms. Nucleic Acids Res. (2019). doi:10.1093/nar/gkz745 [2] Baba, T. et al. Construction of Escherichia coli K-12 in-frame, single-gene knockout mutants: the Keio collection. Mol. Syst. Biol. 2, 2006.0008 (2006)
intellectual property
We are unaware of third-party property rights claims on uses of this item.