def
peptide deformylase
BBF10K_001139
source
Escherichia coli str. K-12 substr. MG1655

Removes the formyl group from the N-terminal Met of newly synthesized proteins (PubMed:7896716). Requires at least a dipeptide for an efficient rate of reaction. N-terminal L-methionine is a prerequisite for activity but the enzyme has broad specificity at other positions.


Usage
growth
shipping strain
Escherichia coli Top10
growth conditions
37 C, shaking 300 rpm
cloning
overhangs
3' - AATG … GCTT - 5'
Construct
Safety
other information
No Value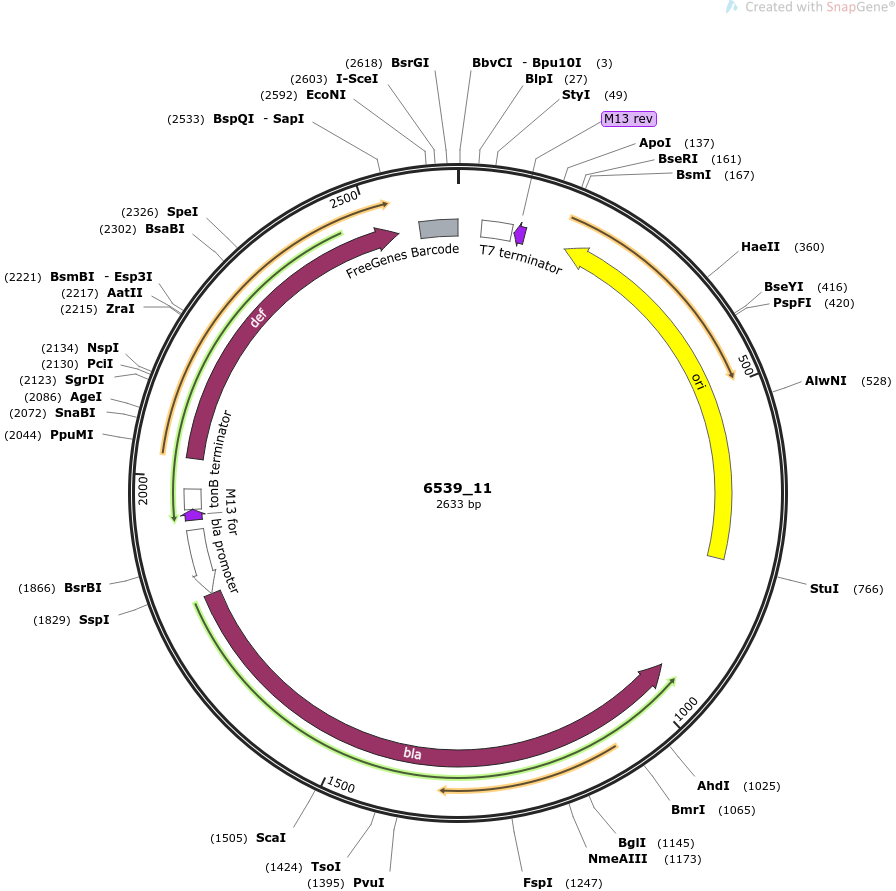 References
Available Elsewhere
FALSE
citations
[1] Calles, J., Justice, I., Brinkley, D., Garcia, A. & Endy, D. Fail-safe genetic codes designed to intrinsically contain engineered organisms. Nucleic Acids Res. (2019). doi:10.1093/nar/gkz745 [2] Baba, T. et al. Construction of Escherichia coli K-12 in-frame, single-gene knockout mutants: the Keio collection. Mol. Syst. Biol. 2, 2006.0008 (2006)
intellectual property
We are unaware of third-party property rights claims on uses of this item.