rpoA
DNA-directed RNA polymerase subunit alpha
BBF10K_001142
source
Escherichia coli str. K-12 substr. MG1655

DNA-dependent RNA polymerase (RNAP) catalyzes the transcription of DNA into RNA using the four ribonucleoside triphosphates as substrates. This subunit plays an important role in subunit assembly since its dimerization is the first step in the sequential assembly of subunits to form the holoenzyme.


Usage
growth
shipping strain
Escherichia coli Top10
growth conditions
37 C, shaking 300 rpm
cloning
overhangs
3' - AATG … GCTT - 5'
Construct
Safety
other information
No Value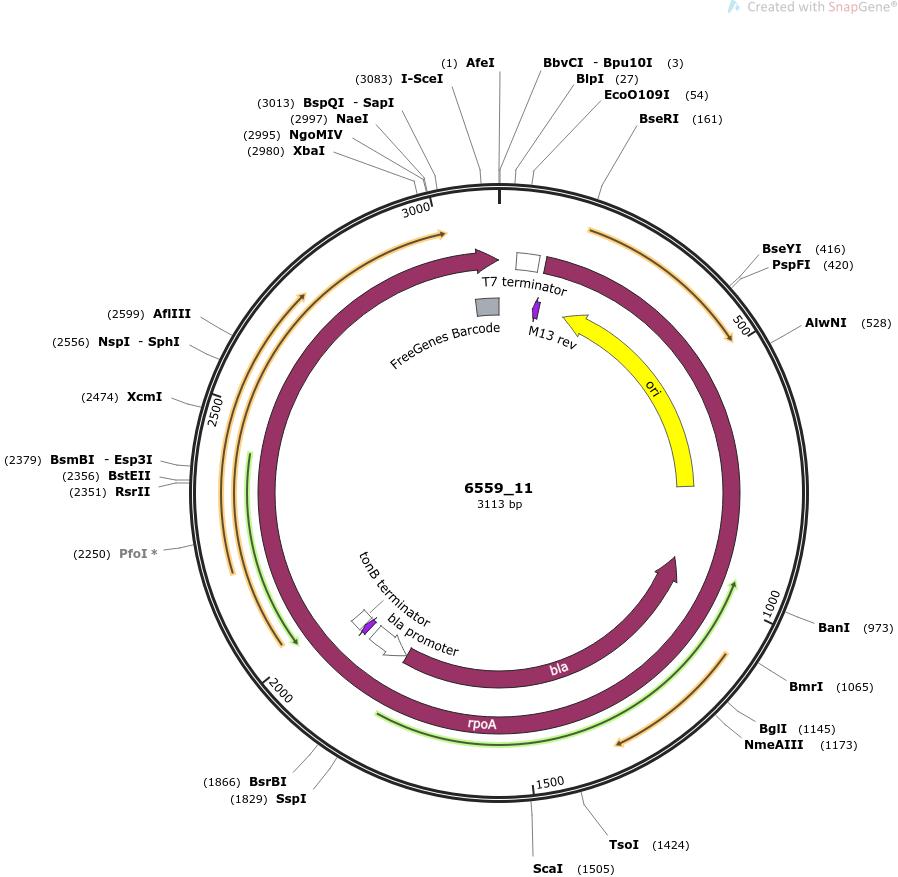 References
Available Elsewhere
FALSE
citations
[1] Calles, J., Justice, I., Brinkley, D., Garcia, A. & Endy, D. Fail-safe genetic codes designed to intrinsically contain engineered organisms. Nucleic Acids Res. (2019). doi:10.1093/nar/gkz745 [2] Baba, T. et al. Construction of Escherichia coli K-12 in-frame, single-gene knockout mutants: the Keio collection. Mol. Syst. Biol. 2, 2006.0008 (2006)
intellectual property
We are unaware of third-party property rights claims on uses of this item.