rplV
50S ribosomal subunit protein L22
BBF10K_001159
source
Escherichia coli str. K-12 substr. MG1655

The globular domain of the protein is one of the proteins that surrounds the polypeptide exit tunnel on the outside of the subunit, while an extended beta-hairpin is found that penetrates into the center of the 70S ribosome where it lines the wall of the exit tunnel. Removal of most of this hairpin (residues 85-95) does not prevent its incorporation into 70S ribosomes. Two of the hairpin residues (91 and 93) seem to be involved in translation elongation arrest of the SecM protein, as their replacement by larger amino acids alleviates the arrest.


Usage
growth
shipping strain
Escherichia coli Top10
growth conditions
37 C, shaking 300 rpm
cloning
overhangs
3' - AATG … GCTT - 5'
Construct
Safety
other information
No Value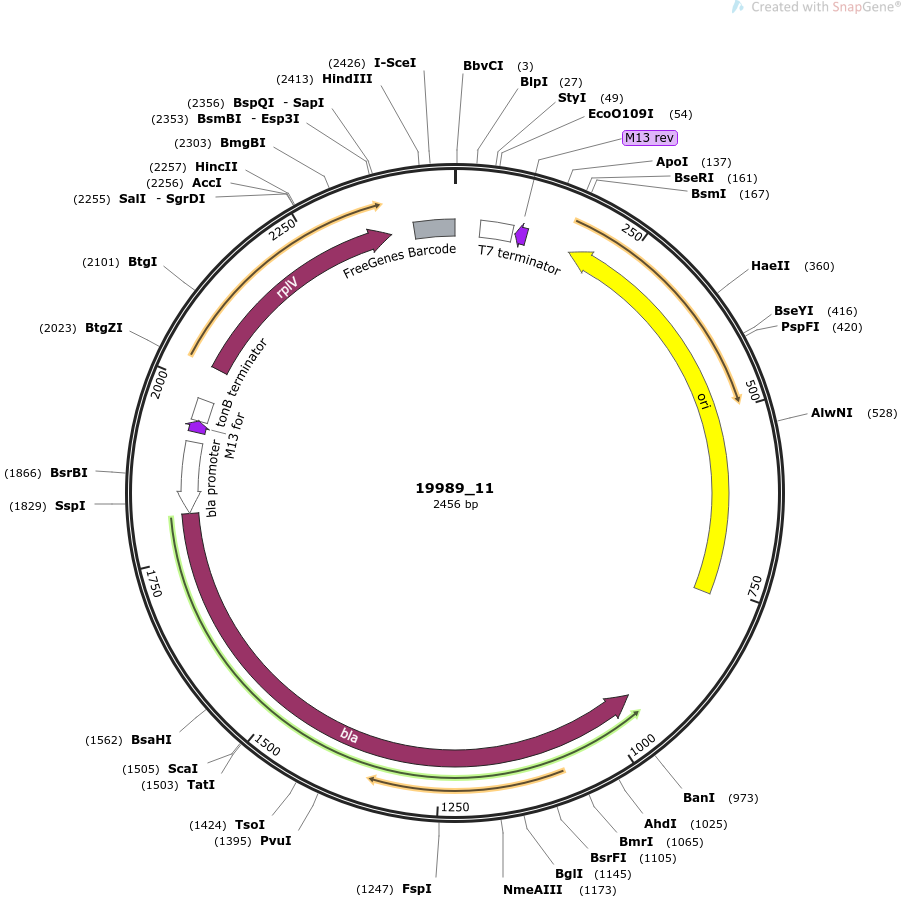 References
Available Elsewhere
FALSE
citations
[1] Calles, J., Justice, I., Brinkley, D., Garcia, A. & Endy, D. Fail-safe genetic codes designed to intrinsically contain engineered organisms. Nucleic Acids Res. (2019). doi:10.1093/nar/gkz745 [2] Baba, T. et al. Construction of Escherichia coli K-12 in-frame, single-gene knockout mutants: the Keio collection. Mol. Syst. Biol. 2, 2006.0008 (2006)
intellectual property
We are unaware of third-party property rights claims on uses of this item.