ksgA
dimethyladenosine transferase
BBF10K_001238
source
Mesoplasma florum L1

methyltransferase that specifically dimethylates two adjacent adenosines (A1518 and A1519) in the loop of a conserved hairpin near the 3'-end of 16S rRNA in the 30S particle. May play a critical role in biogenesis of 30S subunits.


Usage
growth
shipping strain
Escherichia coli Top10
growth conditions
37 C, shaking 300 rpm
cloning
overhangs
3' - AATG … GCTT - 5'
Construct
Safety
other information
No Value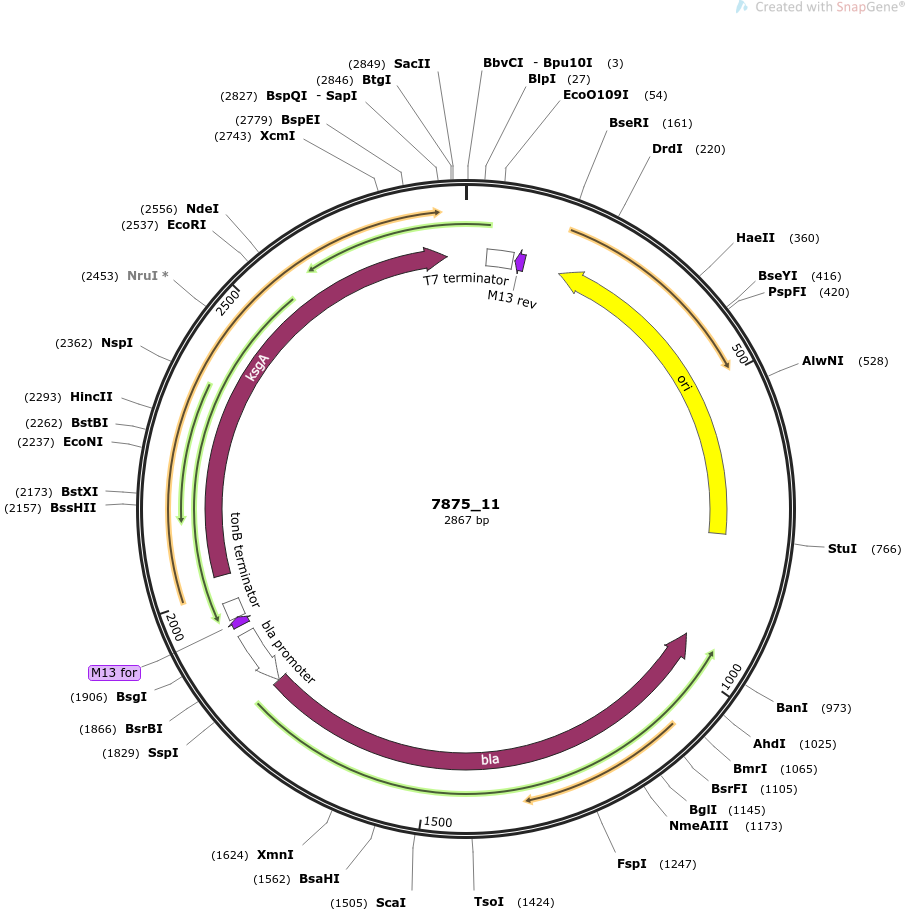 References
Available Elsewhere
FALSE
intellectual property
We are unaware of third-party property rights claims on uses of this item.