infA
translation initiation factor IF-1
BBF10K_001379
source
Mesoplasma florum L1

One of the essential components for the initiation of protein synthesis. Stabilizes the binding of IF-2 and IF-3 on the 30S subunit to which N-formylmethionyl-tRNA(fMet) subsequently binds. Helps modulate mRNA selection, yielding the 30S pre-initiation complex (PIC). Upon addition of the 50S ribosomal subunit IF-1, IF-2 and IF-3 are released leaving the mature 70S translation initiation complex.


Usage
growth
shipping strain
Escherichia coli Top10
growth conditions
37 C, shaking 300 rpm
cloning
overhangs
3' - AATG … GCTT - 5'
Construct
Safety
other information
No Value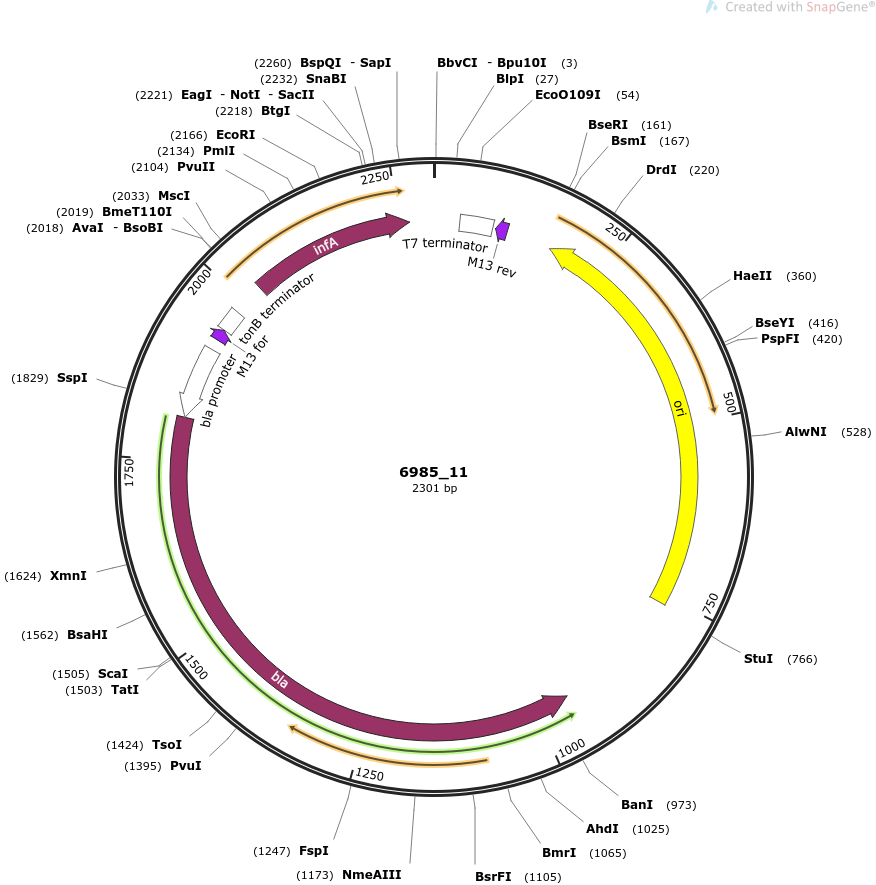 References
Available Elsewhere
FALSE
intellectual property
We are unaware of third-party property rights claims on uses of this item.