Mfl231
Ribonuclease 3
BBF10K_001464
source
Mesoplasma florum L1

Digests double-stranded RNA. Involved in the processing of primary rRNA transcript to yield the immediate precursors to the large and small rRNAs (23S and 16S). Processes some mRNAs, and tRNAs when they are encoded in the rRNA operon. Processes pre-crRNA and tracrRNA of type II CRISPR loci if present in the organism.


Usage
growth
shipping strain
Escherichia coli Top10
growth conditions
37 C, shaking 300 rpm
cloning
overhangs
3' - AATG … GCTT - 5'
Construct
plasmid name
pOpen-Mfl231
Safety
other information
No Value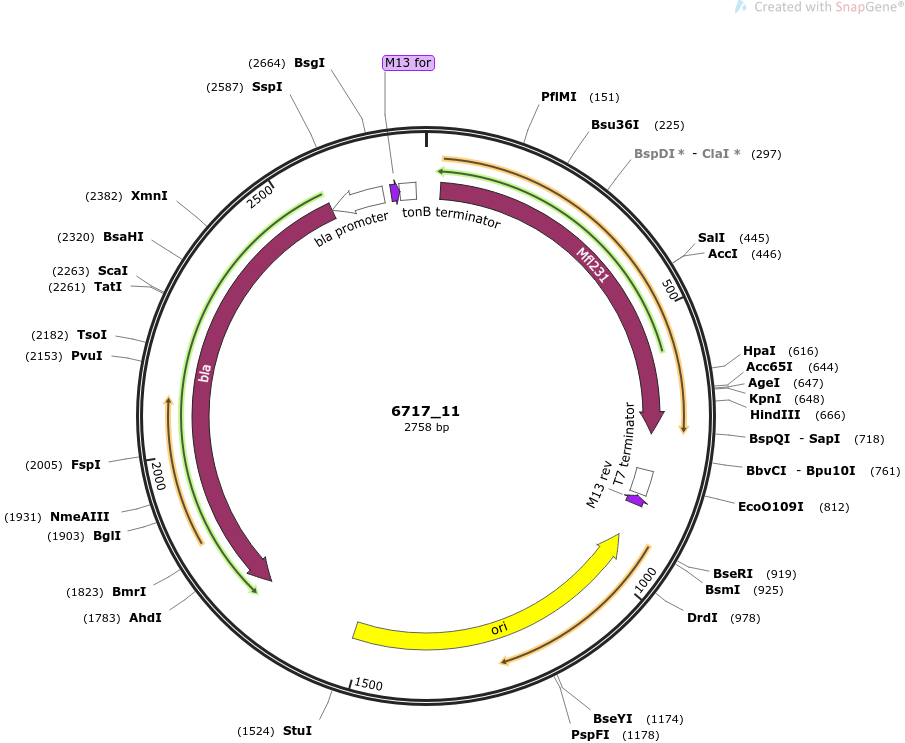 References
Available Elsewhere
FALSE
intellectual property
We are unaware of third-party property rights claims on uses of this item.