Mfl337
hypothetical protein
BBF10K_001570
source
Mesoplasma florum L1

Catalyzes the transfer of an acyl group from acyl-phosphate (acyl-PO(4)) to glycerol-3-phosphate (G3P) to form lysophosphatidic acid (LPA). This enzyme utilizes acyl-phosphate as fatty acyl donor, but not acyl-CoA or acyl-ACP.


Usage
growth
shipping strain
Escherichia coli Top10
growth conditions
37 C, shaking 300 rpm
cloning
overhangs
3' - AATG … GCTT - 5'
Construct
plasmid name
pOpen-Mfl337
Safety
other information
No Value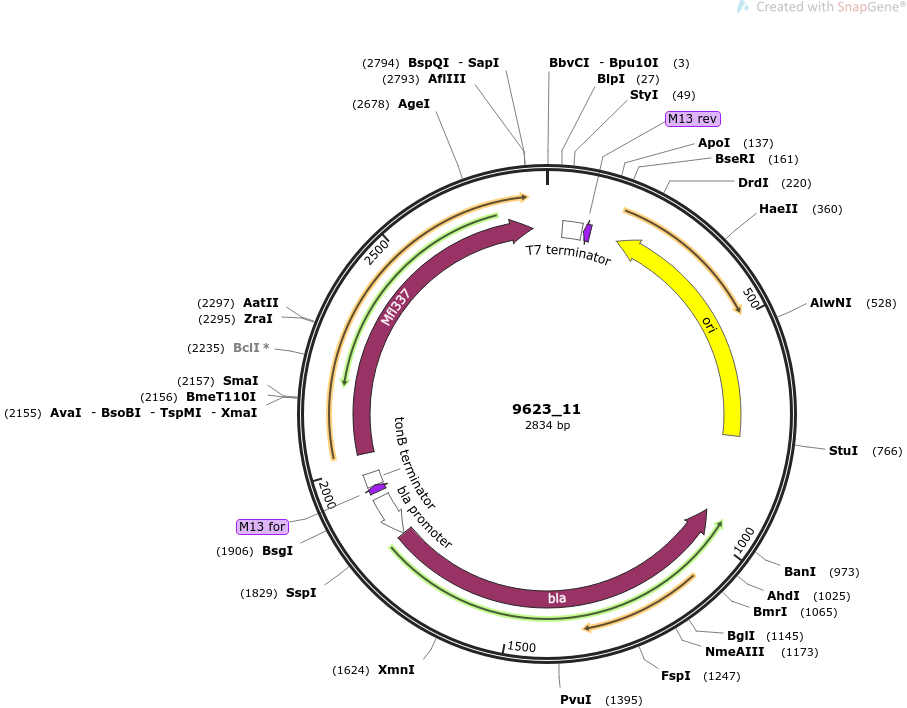 References
Available Elsewhere
FALSE
intellectual property
We are unaware of third-party property rights claims on uses of this item.