thyA
thymidylate synthase
BBF10K_001654
source
Mesoplasma florum L1

Catalyzes the reductive methylation of 2'-deoxyuridine-5'-monophosphate (dUMP) to 2'-deoxythymidine-5'-monophosphate (dTMP) while utilizing 5,10-methylenetetrahydrofolate (mTHF) as the methyl donor and reductant in the reaction, yielding dihydrofolate (DHF) as a by-product. This enzymatic reaction provides an intracellular de novo source of dTMP, an essential precursor for DNA biosynthesis.


Usage
growth
shipping strain
Escherichia coli Top10
growth conditions
37 C, shaking 300 rpm
cloning
overhangs
3' - AATG … GCTT - 5'
Construct
Safety
other information
No Value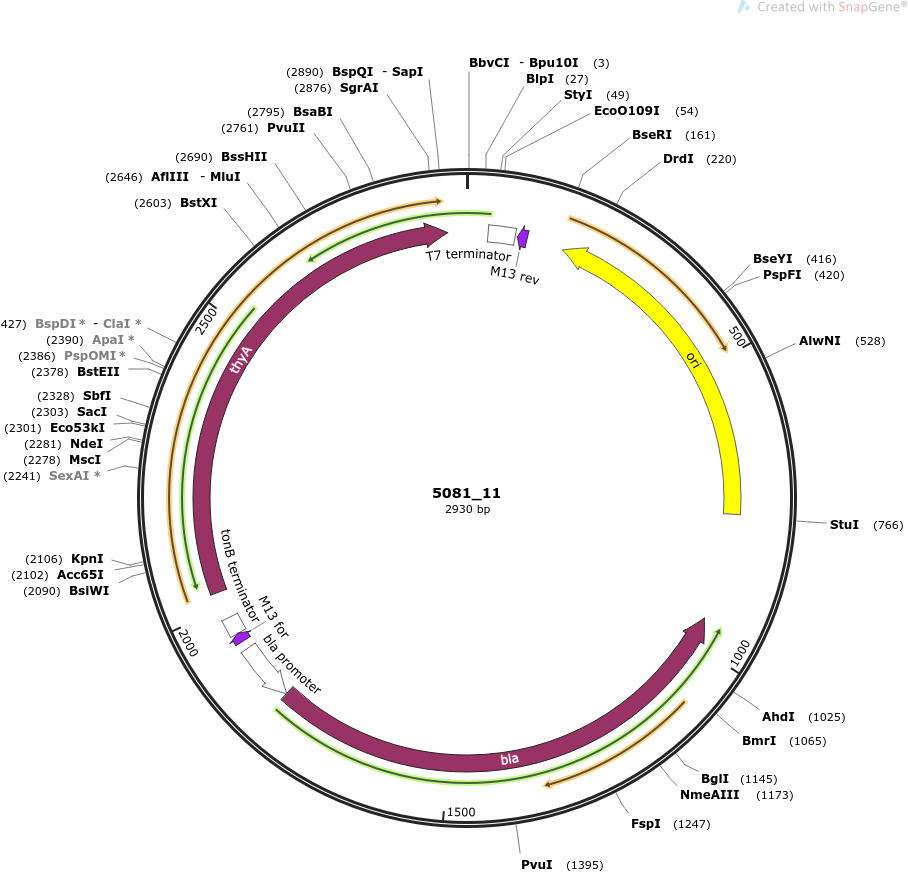 References
Available Elsewhere
FALSE
intellectual property
We are unaware of third-party property rights claims on uses of this item.