Mfl541
16S rRNA processing protein
BBF10K_001774
source
Mesoplasma florum L1

An accessory protein needed during the final step in the assembly of 30S ribosomal subunit, possibly for assembly of the head region. Probably interacts with S19. Essential for efficient processing of 16S rRNA. May be needed both before and after RbfA during the maturation of 16S rRNA. It has affinity for free ribosomal 30S subunits but not for 70S ribosomes.


Usage
growth
shipping strain
Escherichia coli Top10
growth conditions
37 C, shaking 300 rpm
cloning
overhangs
3' - AATG … GCTT - 5'
Construct
plasmid name
pOpen-Mfl541
Safety
other information
No Value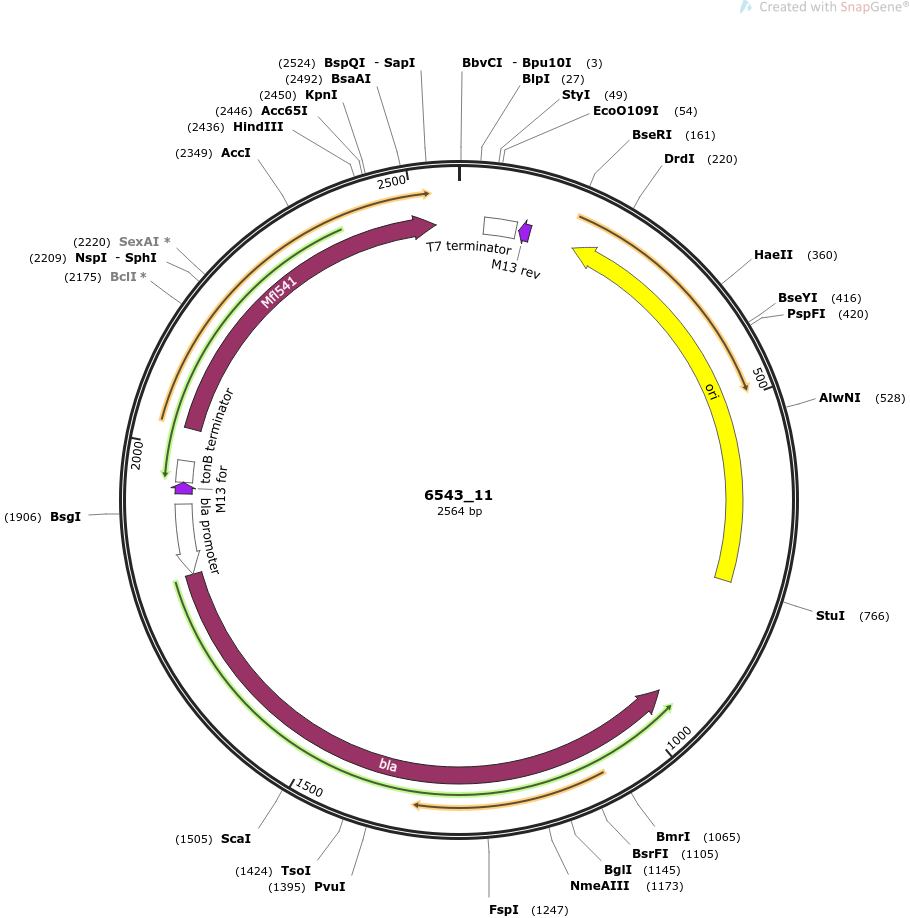 References
Available Elsewhere
FALSE
intellectual property
We are unaware of third-party property rights claims on uses of this item.