Mfl677
recombination protein
BBF10K_001907
source
Mesoplasma florum L1

May play a role in DNA repair. It seems to be involved in an RecBC-independent recombinational process of DNA repair. It may act with RecF and RecO.


Usage
growth
shipping strain
Escherichia coli Top10
growth conditions
37 C, shaking 300 rpm
cloning
overhangs
3' - AATG … GCTT - 5'
Construct
plasmid name
pOpen-Mfl677
Safety
other information
No Value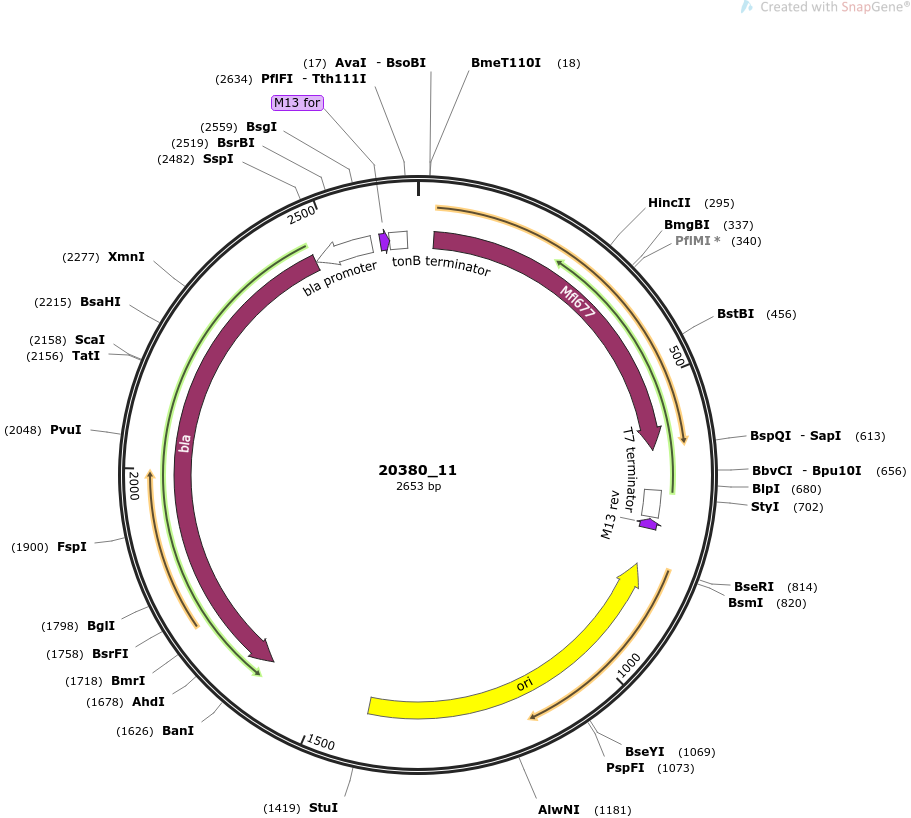 References
Available Elsewhere
FALSE
intellectual property
We are unaware of third-party property rights claims on uses of this item.