yjfU
PTS system ascorbate-specific transportersubunit IIA
BBF10K_002919
source
Mycoplasma pneumoniae M129

The phosphoenolpyruvate-dependent sugar phosphotransferase system (sugar PTS), a major carbohydrate active transport system, catalyzes the phosphorylation of incoming sugar substrates concomitantly with their translocation across the cell membrane. The enzyme II UlaABC PTS system is involved in ascorbate transport.


Usage
growth
shipping strain
Escherichia coli Top10
growth conditions
37 C, shaking 300 rpm
cloning
overhangs
3' - AATG … GCTT - 5'
Construct
Safety
other information
No Value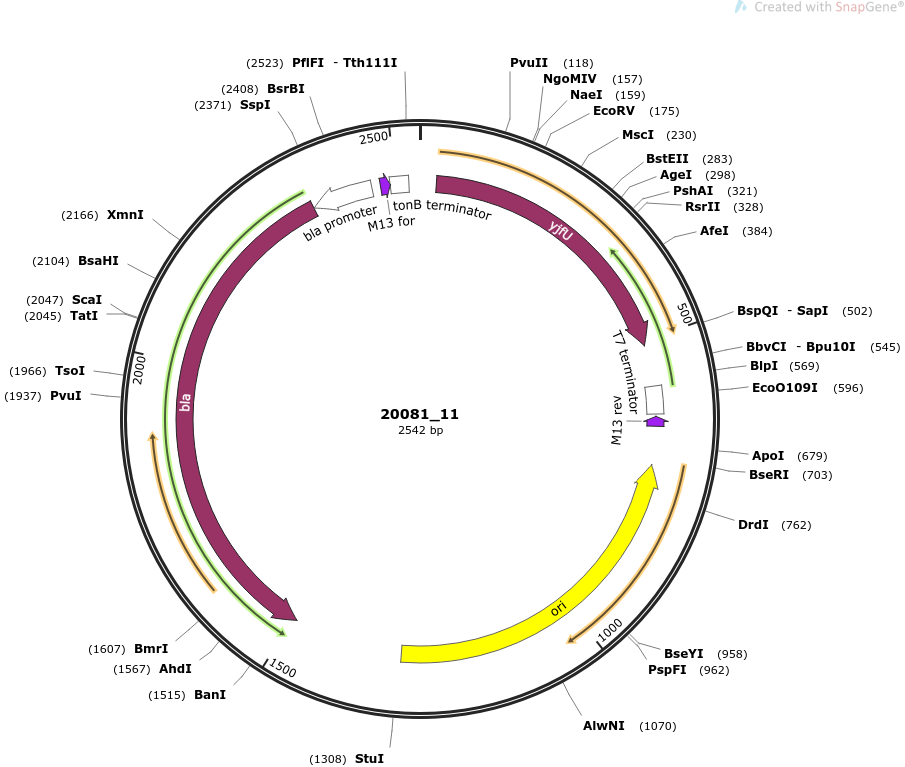 References
Available Elsewhere
FALSE
intellectual property
We are unaware of third-party property rights claims on uses of this item.