fmt
methionyl-tRNA formyltransferase
BBF10K_002971
source
Mycoplasma pneumoniae M129

Attaches a formyl group to the free amino group of methionyl-tRNA(fMet). The formyl group appears to play a dual role in the initiator identity of N-formylmethionyl-tRNA by promoting its recognition by IF2 and preventing the misappropriation of this tRNA by the elongation apparatus.


Usage
growth
shipping strain
Escherichia coli Top10
growth conditions
37 C, shaking 300 rpm
cloning
overhangs
3' - AATG … GCTT - 5'
Construct
Safety
other information
No Value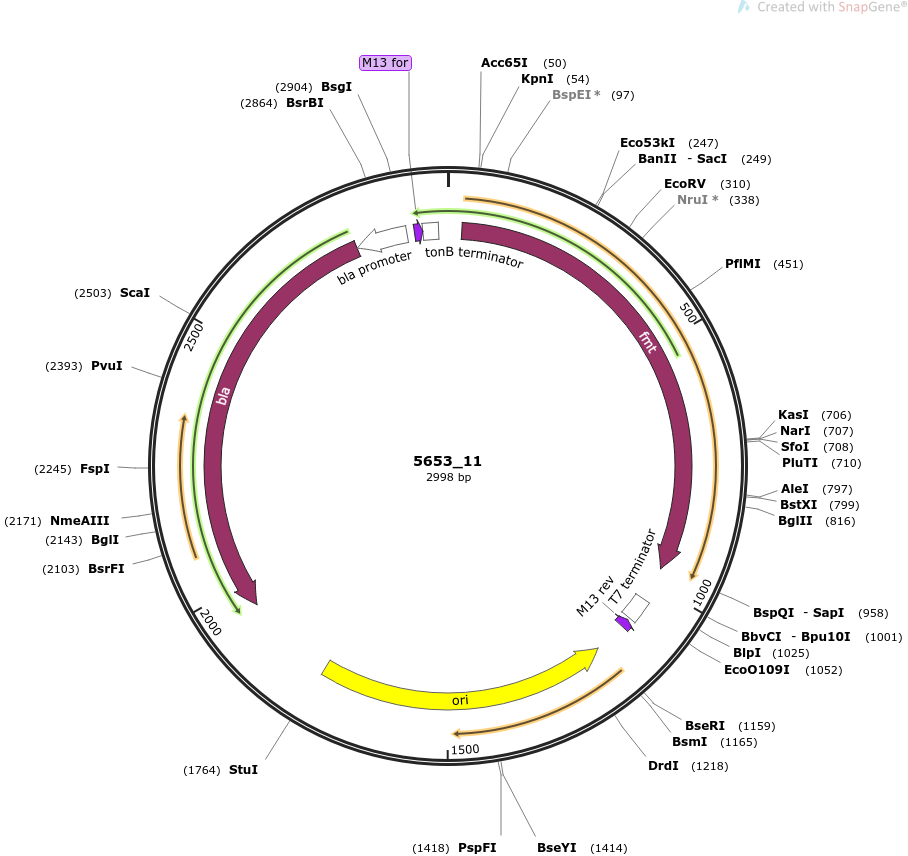 References
Available Elsewhere
FALSE
intellectual property
We are unaware of third-party property rights claims on uses of this item.