tsf
translation elongation factor EF-Ts
BBF10K_003146
source
Escherichia coli str. K-12 substr. MG1655

(Microbial infection) Promotes the tRNase activity of CdiA-CT from E.coli strain NC101 (CdiA-CT-NC101); required in vivo and in vitro. Probably loads charged tRNA onto EF-Tu, making more ternary GTP-EF-Tu-aa-tRNA complexes. The guanine nucleotide exchange factor capacity of this protein does not seem to be needed as no GTP hydrolysis occurs during tRNA cleavage. CdiA-CT is the toxic component of a toxin-immunity protein module, which functions as a cellular contact-dependent growth inhibition (CDI) system. CDI modules allow bacteria to communicate with and inhibit the growth of closely related neighboring bacteria in a contact-dependent fashion (PubMed:28973472). EF-Ts interacts with at least 2 different toxic CT domains, the 2 toxins are different and degrade tRNA at different positions (PubMed:28973472, PubMed:28223500).


Usage
growth
shipping strain
Escherichia coli Top10
growth conditions
37 C, shaking 300 rpm
cloning
overhangs
3' - AATG … GCTT - 5'
Construct
Safety
other information
No Value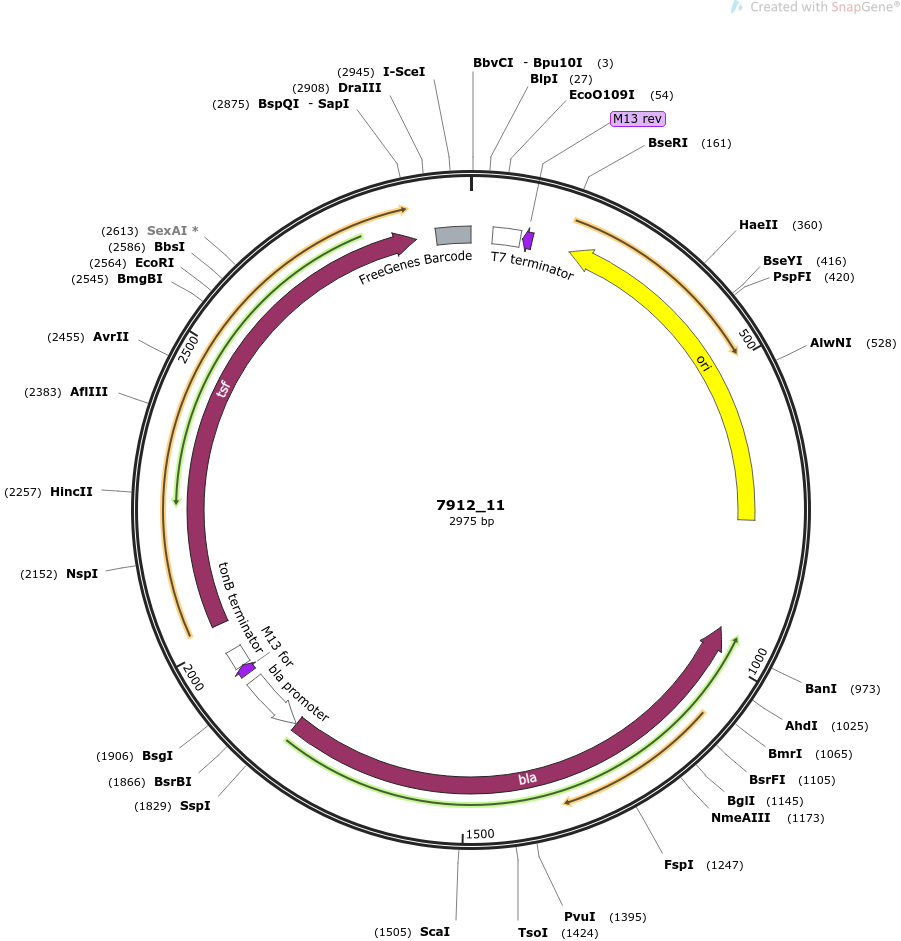 References
Available Elsewhere
FALSE
citations
[1] Calles, J., Justice, I., Brinkley, D., Garcia, A. & Endy, D. Fail-safe genetic codes designed to intrinsically contain engineered organisms. Nucleic Acids Res. (2019). doi:10.1093/nar/gkz745 [2] Baba, T. et al. Construction of Escherichia coli K-12 in-frame, single-gene knockout mutants: the Keio collection. Mol. Syst. Biol. 2, 2006.0008 (2006)
intellectual property
We are unaware of third-party property rights claims on uses of this item.