lnt
apolipoprotein N-acyltransferase
BBF10K_003185
source
Escherichia coli str. K-12 substr. MG1655

Catalyzes the phospholipid dependent N-acylation of the N-terminal cysteine of apolipoprotein, the last step in lipoprotein maturation (PubMed:2032623, PubMed:21676878, PubMed:28885614, PubMed:28675161). Utilizes a two-step reaction via a ping-pong mechanism (PubMed:21676878, PubMed:28675161). Lnt undergoes covalent modification in the presence of phospholipids, resulting in a thioester acyl-enzyme intermediate. It then transfers the acyl chain to the amine group of the N-terminal diacylglyceryl-modified cysteine of apolipoprotein, leading to the formation of mature triacylated lipoprotein (PubMed:21676878, PubMed:28675161). In vitro, can utilize the phospholipids phosphatidylethanolamine (PE), phosphatidylglycerol (PG), phosphatidic acid (PA) or cardiolipin (CL) (PubMed:2032623, PubMed:21676878). PE is the most efficient acyl donor (PubMed:21676878).


Usage
growth
shipping strain
Escherichia coli Top10
growth conditions
37 C, shaking 300 rpm
cloning
overhangs
3' - AATG … GCTT - 5'
Construct
Safety
other information
No Value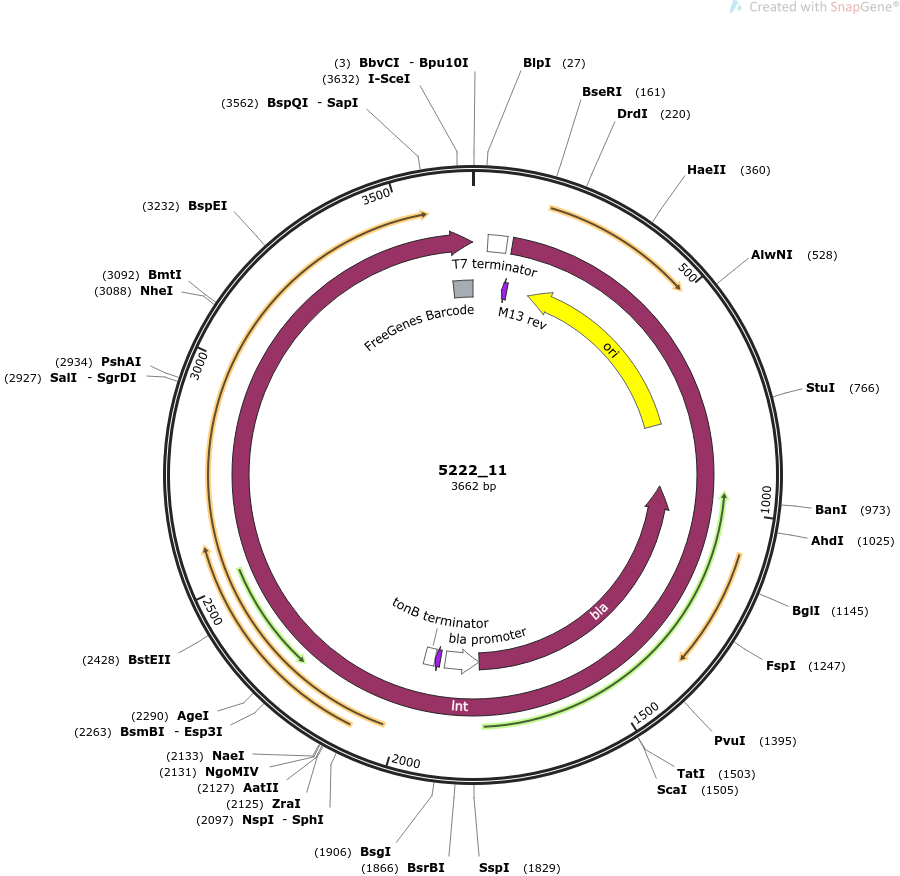 References
Available Elsewhere
FALSE
citations
[1] Calles, J., Justice, I., Brinkley, D., Garcia, A. & Endy, D. Fail-safe genetic codes designed to intrinsically contain engineered organisms. Nucleic Acids Res. (2019). doi:10.1093/nar/gkz745 [2] Baba, T. et al. Construction of Escherichia coli K-12 in-frame, single-gene knockout mutants: the Keio collection. Mol. Syst. Biol. 2, 2006.0008 (2006)
intellectual property
We are unaware of third-party property rights claims on uses of this item.