tmk
thymidylate kinase
BBF10K_003209
source
Escherichia coli str. K-12 substr. MG1655

Catalyzes the reversible phosphorylation of deoxythymidine monophosphate (dTMP) to deoxythymidine diphosphate (dTDP), using ATP as its preferred phosphoryl donor. Situated at the junction of both de novo and salvage pathways of deoxythymidine triphosphate (dTTP) synthesis, is essential for DNA synthesis and cellular growth.


Usage
growth
shipping strain
Escherichia coli Top10
growth conditions
37 C, shaking 300 rpm
cloning
overhangs
3' - AATG … GCTT - 5'
Construct
Safety
other information
No Value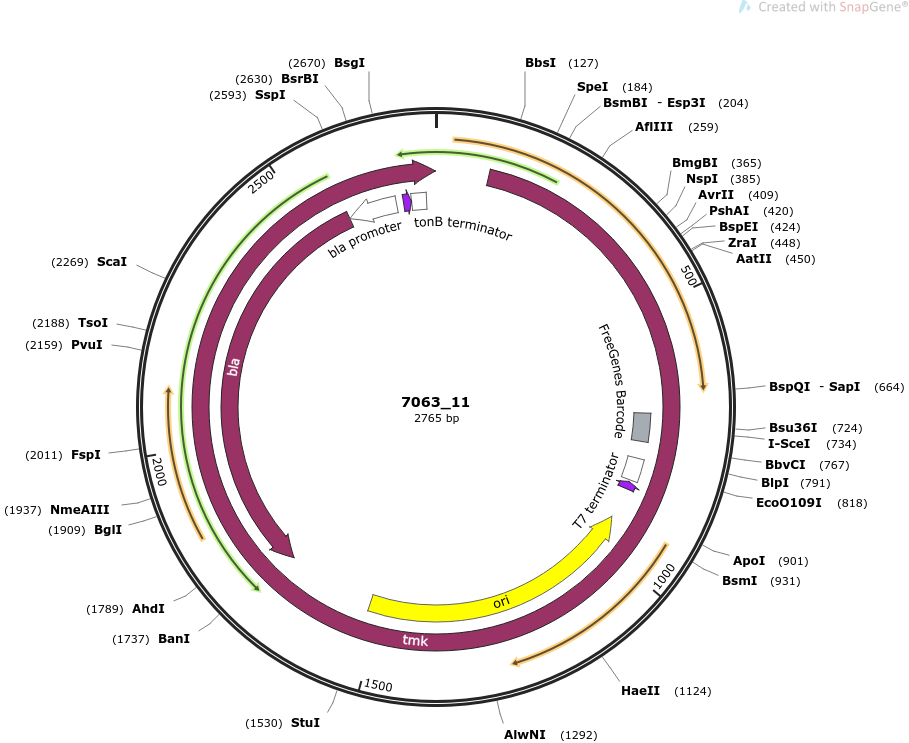 References
Available Elsewhere
FALSE
citations
[1] Calles, J., Justice, I., Brinkley, D., Garcia, A. & Endy, D. Fail-safe genetic codes designed to intrinsically contain engineered organisms. Nucleic Acids Res. (2019). doi:10.1093/nar/gkz745 [2] Baba, T. et al. Construction of Escherichia coli K-12 in-frame, single-gene knockout mutants: the Keio collection. Mol. Syst. Biol. 2, 2006.0008 (2006)
intellectual property
We are unaware of third-party property rights claims on uses of this item.