JCVISYN3A_0549
dITP/XTP pyrophosphatase
BBF10K_003232
source
Synthetic bacterium JCVI-Syn3.0

Pyrophosphatase that catalyzes the hydrolysis of nucleoside triphosphates to their monophosphate derivatives, with a high preference for the non-canonical purine nucleotides XTP (xanthosine triphosphate), dITP (deoxyinosine triphosphate) and ITP. Seems to function as a house-cleaning enzyme that removes non-canonical purine nucleotides from the nucleotide pool, thus preventing their incorporation into DNA/RNA and avoiding chromosomal lesions.


attr.
Anton Jackson-Smith and Bioe80 class
Usage
growth
shipping strain
Escherichia coli Top10
growth conditions
37 C, shaking 300 rpm
cloning
overhangs
3' - AATG … GCTT - 5'
Construct
plasmid name
pOpen-JCVISYN3A_0549
Safety
other information
No Value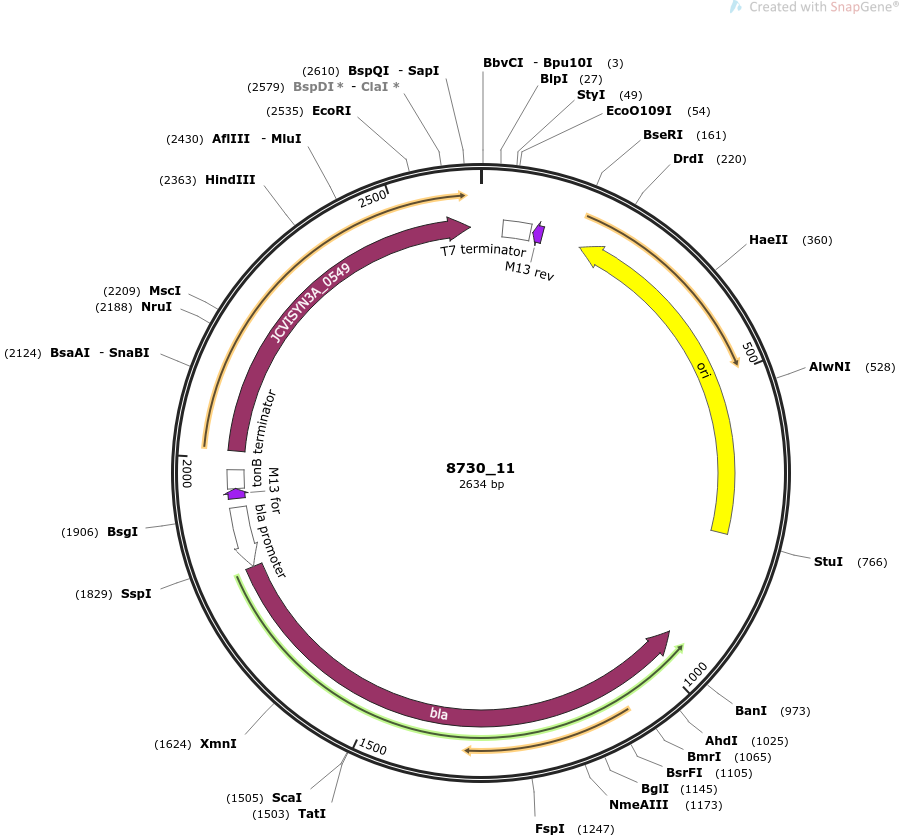 References
Available Elsewhere
FALSE
intellectual property
We are unaware of third-party property rights claims on uses of this item.