KODpol
KOD DNA polymerase
BBF10K_003252
source
Thermococcus kodakarensis (Pyrococcus sp. KOD1)

High fidelity DNA polymerase designed for accurate PCR amplification of long strand and GC- rich DNA templates for cloning and cDNA amplification applications. Generates blunt-ended PCR product. Lacks 3'-5' exonuclease activity


attr.
Chiara Gandini, Open Bioeconomy Lab
Usage
growth
shipping strain
Escherichia coli Top10
growth conditions
37 C, shaking 300 rpm
cloning
overhangs
3' - AATG … GCTT - 5'
Construct
plasmid name
pOpen-KODpol
Safety
other information
No Value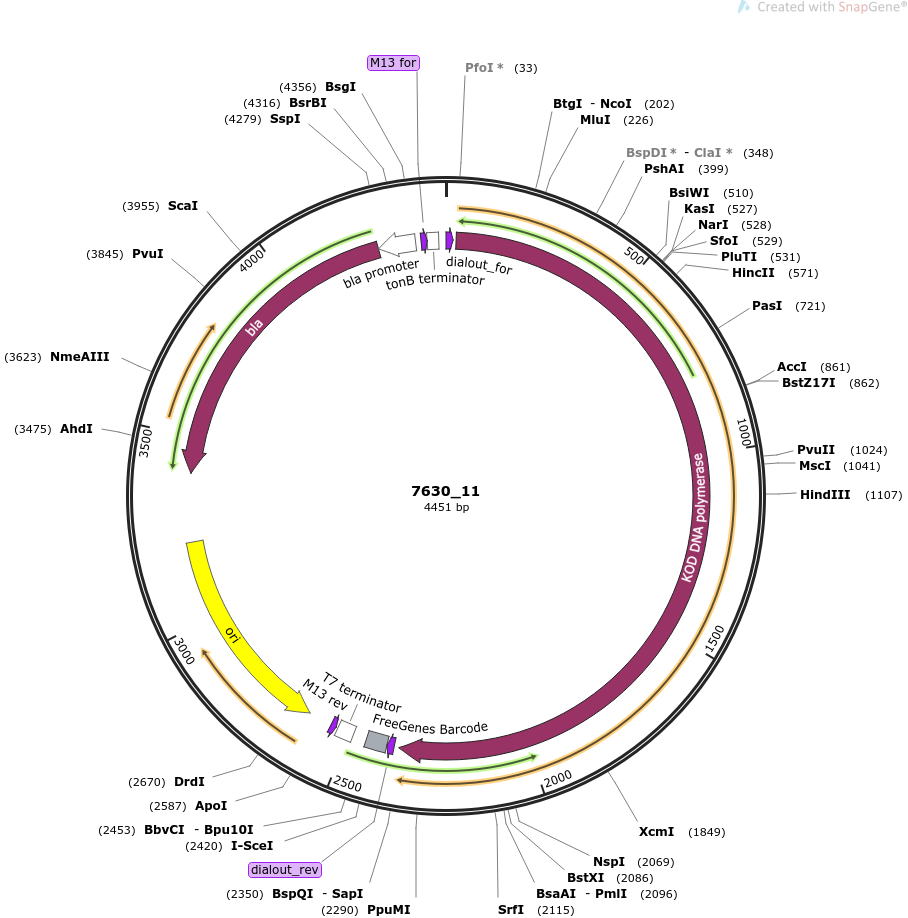 References
Available Elsewhere
FALSE
citations
Takagi, M., Nishioka, M., Kakihara, H., Kitabayashi, M., Inoue, H., Kawakami, B., Oka, M. and Imanaka, T., 1997. Characterization of DNA polymerase from Pyrococcus sp. strain KOD1 and its application to PCR. Applied and environmental microbiology, 63(11), pp.4504-4510.
https://aem.asm.org/content/63/11/4504.short
intellectual property
We are unaware of third-party property rights claims on uses of this item.