Pwopol
Pwo DNA Polymerase
BBF10K_003254

DNA polymerase; additionally exhibits 3' to 5' exonuclease activity.


attr.
Chiara Gandini, Open Bioeconomy Lab
Usage
growth
shipping strain
Escherichia coli Top10
growth conditions
37 C, shaking 300 rpm
cloning
overhangs
3' - AATG … GCTT - 5'
Construct
plasmid name
pOpen-Pwopol
Safety
other information
No Value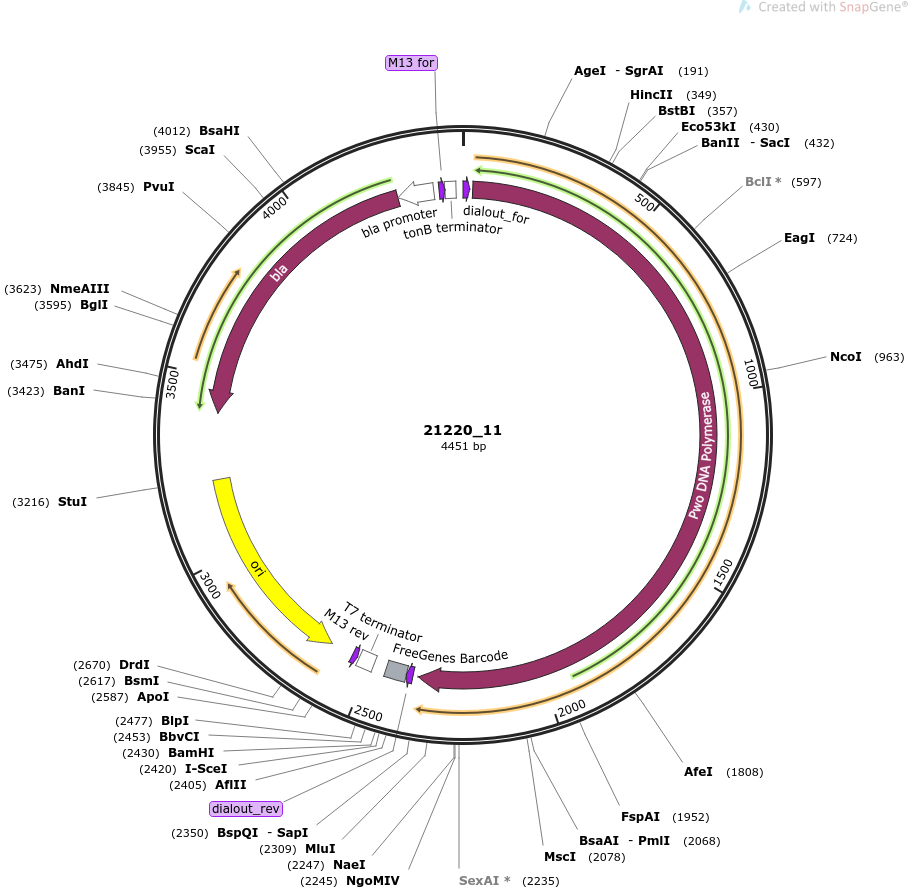 References
Available Elsewhere
FALSE
citations
Frey, B. and Suppmann, B., 1995. Demonstration of the Expand PCR system's greater fidelity and higher yields with a lacI-based PCR fidelity assay. Biochemica, 2, pp.8-9. Ghasemi, A., Salmanian, A.H., Sadeghifard, N., Salarian, A.A. and Gholi, M.K., 2011. Cloning, expression and purification of Pwo polymerase from Pyrococcus woesei. Iranian journal of microbiology, 3(3), p.118.
intellectual property
We are unaware of third-party property rights claims on uses of this item.