GBDpol (exo)
Pyrococcus Sp. Heat-Stable (exo–) DNA Polymerase (Deep Vent™ (exo–) DNA Polymerase at NEB)
BBF10K_003255
source
Pyrococcus sp. GB-D

Robust and extremely thermostable polymerase with a half-life of 23 hours at 95°C; offers 5x higher fidelity than Taq and robust performance. Ideal for GC-rich or looped sequences. Lacks exonuclease activity


attr.
Chiara Gandini, Open Bioeconomy Lab
Usage
growth
shipping strain
Escherichia coli Top10
growth conditions
37 C, shaking 300 rpm
cloning
overhangs
3' - AATG … GCTT - 5'
Construct
plasmid name
pOpen-GBDpol (exo)
Safety
other information
No Value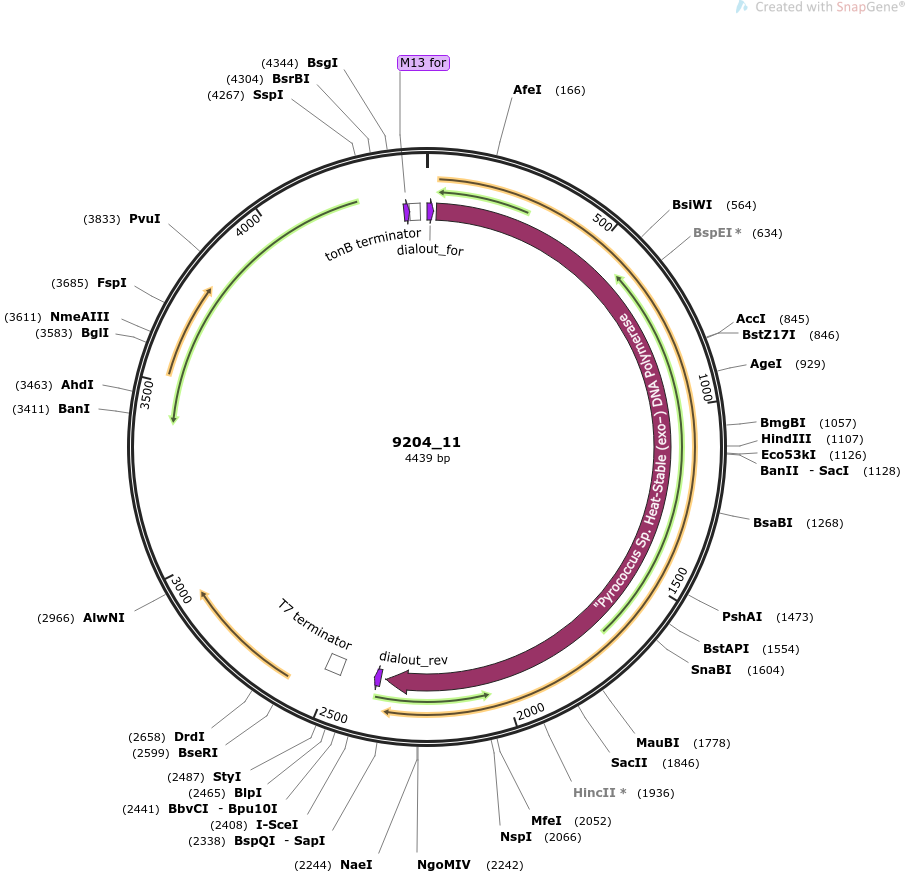 References
Available Elsewhere
FALSE
citations
HUANG, H. and KEOHAVONG, P., 1996. Fidelity and predominant mutations produced by deep vent wild-type and exonuclease-deficient DNA polymerases during in vitro DNA amplification. DNA and cell biology, 15(7), pp.589-594.
intellectual property
We are unaware of third-party property rights claims on uses of this item.