GBDpol
Pyrococcus Sp. Heat-Stable DNA Polymerase (Deep Vent™ at NEB)
BBF10K_003256
source
Pyrococcus sp. GB-D

Robust and extremely thermostable polymerase with a half-life of 23 hours at 95°C; offers 5x higher fidelity than Taq and robust performance. Ideal for GC-rich or looped sequences.


attr.
Chiara Gandini, Open Bioeconomy Lab
Usage
growth
shipping strain
Escherichia coli Top10
growth conditions
37 C, shaking 300 rpm
cloning
overhangs
3' - AATG … GCTT - 5'
Construct
plasmid name
pOpen-GBDpol
Safety
other information
No Value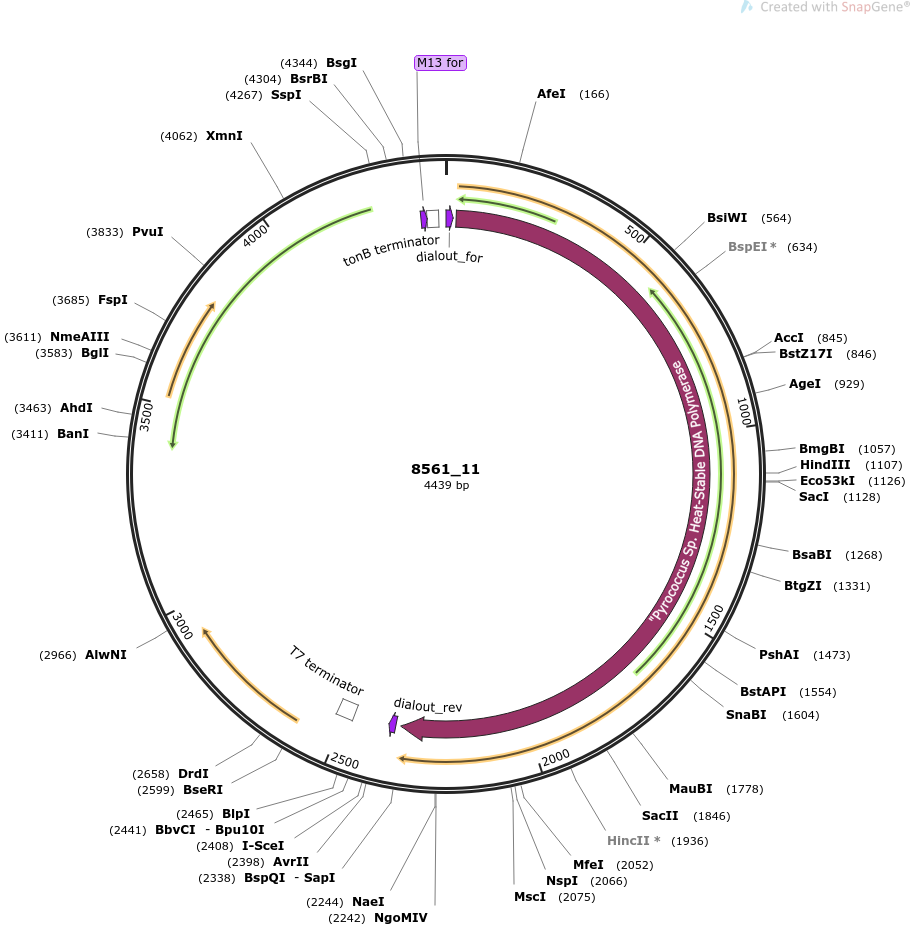 References
Available Elsewhere
FALSE
citations
Xu, M.Q., Southworth, M.W., Mersha, F.B., Hornstra, L.J. and Perler, F.B., 1993. In vitro protein splicing of purified precursor and the identification of a branched intermediate. Cell, 75(7), pp.1371-1377.
intellectual property
We are unaware of third-party property rights claims on uses of this item.