THEAQpolA
Taq DNA Polymerase
BBF10K_003257

DNA polymerase used in (routine) PCR method because of its high thermostability, standard testing, screening and output testing. Has a relatively high error rate because it lacks 3'-5' exonuclease activity and proofreading functionality. 5'→3' flap endonuclease degrades displaced strand."


attr.
Chiara Gandini, Open Bioeconomy Lab
Usage
growth
shipping strain
Escherichia coli Top10
growth conditions
37 C, shaking 300 rpm
cloning
overhangs
3' - AATG … GCTT - 5'
Construct
plasmid name
pOpen-THEAQpolA
Safety
other information
No Value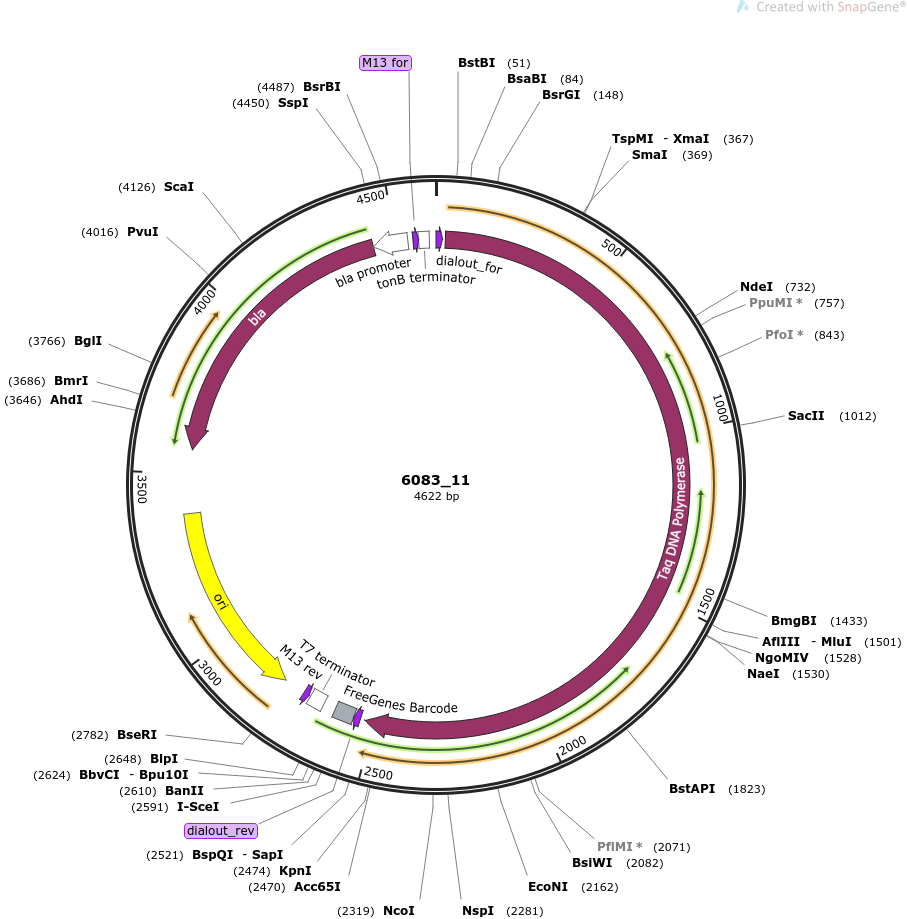 References
Available Elsewhere
FALSE
citations
Chien A, Edgar DB, Trela JM (1976). "Deoxyribonucleic acid polymerase from the extreme thermophile Thermus aquaticus". J. Bacteriol. 127 (3): 1550–7. PMC 232952 . PMID 8432
intellectual property
We are unaware of third-party property rights claims on uses of this item.