Tlipol (exo)
Tli DNA polymerase (exo-) (available from NEB as VentR® (exo-) DNA Polymerase)
BBF10K_003259
source
Thermococcus litoralis

DNA polymerase; lacks 3' to 5' exonuclease activity. Intein encoded endonucleases are thought to mediate intein mobility by site-specific recombination initiated by endonuclease cleavage at the 'homing site' in gene that lack the intein.


attr.
Chiara Gandini, Open Bioeconomy Lab
Usage
growth
shipping strain
Escherichia coli Top10
growth conditions
37 C, shaking 300 rpm
cloning
overhangs
3' - AATG … GCTT - 5'
Construct
plasmid name
pOpen-Tlipol (exo)
Safety
other information
No Value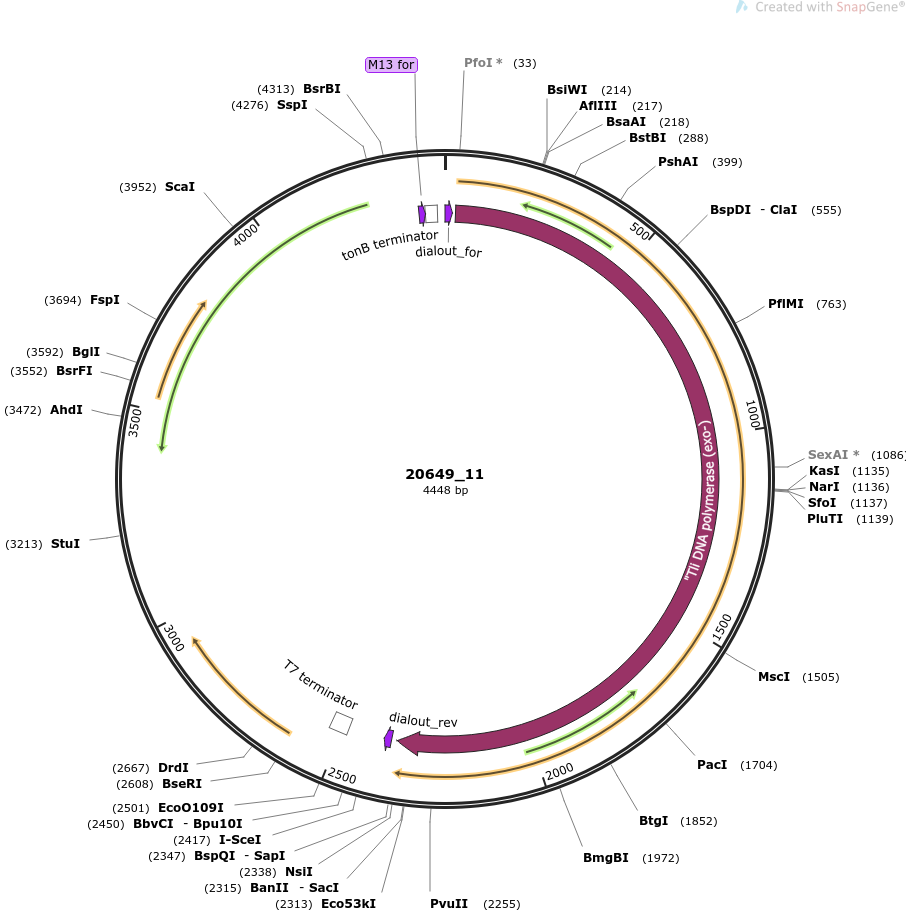 References
Available Elsewhere
FALSE
citations
Kong, H., Kucera, R.B. and Jack, W.E., 1993. Characterization of a DNA polymerase from the hyperthermophile archaea Thermococcus litoralis. Vent DNA polymerase, steady state kinetics, thermal stability, processivity, strand displacement, and exonuclease activities. Journal of Biological Chemistry, 268(3), pp.1965-1975.
intellectual property
We are unaware of third-party property rights claims on uses of this item.