9N7polA (CT)
9°N-7 DNA Polymerase chain terminating (NEB > Therminator DNA Pol)
BBF10K_003265
source
Thermococcus sp. 9°N-7

9°N™ DNA polymerase variant with an enhanced ability to incorporate modified substrates such as dideoxynucleotides, ribonucleotides and acyclonucleotides.


attr.
Chiara Gandini, Open Bioeconomy Lab
Usage
growth
shipping strain
Escherichia coli Top10
growth conditions
37 C, shaking 300 rpm
cloning
overhangs
3' - AATG … GCTT - 5'
Construct
plasmid name
pOpen-9N7polA (CT)
Safety
other information
No Value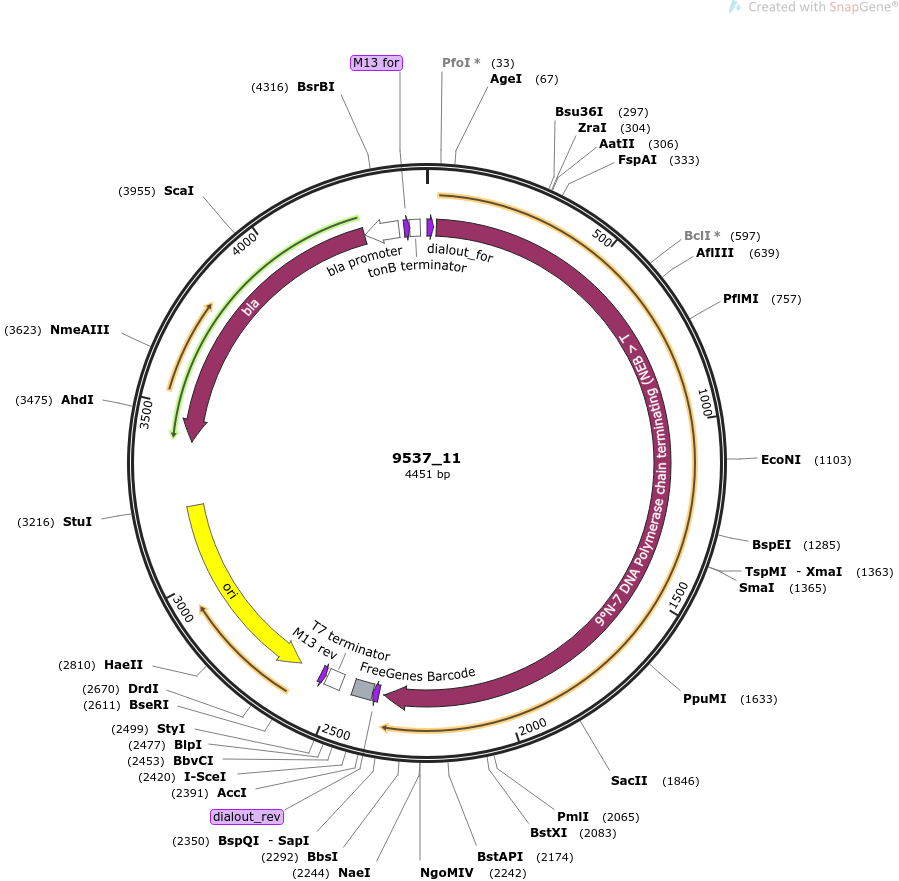 References
Available Elsewhere
FALSE
citations
Gardner, A.F. and Jack, W.E., 2002. Acyclic and dideoxy terminator preferences denote divergent sugar recognition by archaeon and Taq DNA polymerases. Nucleic Acids Research, 30(2), pp.605-613.
https://doi.org/10.1093/nar/30.2.605
intellectual property
We are unaware of third-party property rights claims on uses of this item.