T4gene30
T4-DNA Ligase
BBF10K_003270
source
Enterobacteria phage T4 (bacteriophage T4)

Ligase derived from T4 bacteriophage expressed in the early stage of lytic development. Has been implicated in T4 DNA synthesis and genetic recombination. May also play a role in T4 DNA repair.


attr.
Chiara Gandini, Open Bioeconomy Lab
Usage
growth
shipping strain
Escherichia coli Top10
growth conditions
37 C, shaking 300 rpm
cloning
overhangs
3' - AATG … GCTT - 5'
Construct
plasmid name
pOpen-T4gene30
Safety
other information
No Value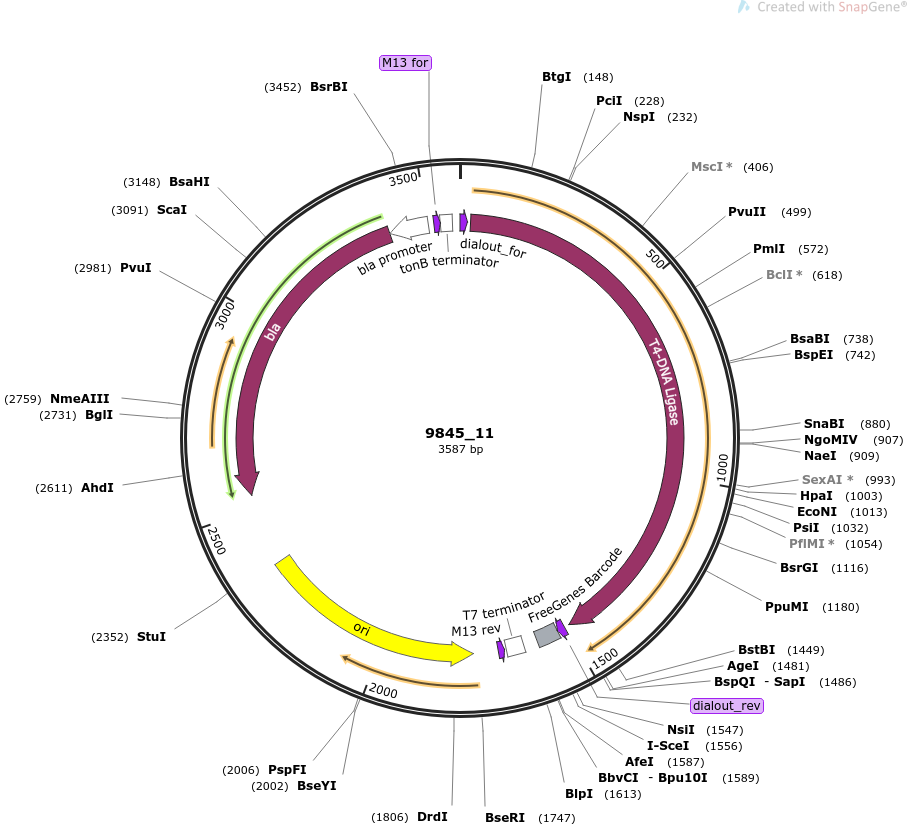 References
Available Elsewhere
FALSE
citations
Weiss, B., & Richardson, C. C. (1967). Enzymatic breakage and joining of deoxyribonucleic acid, I. Repair of single-strand breaks in DNA by an enzyme system from Escherichia coli infected with T4 bacteriophage. Proceedings of the National Academy of Sciences, 57(4), 1021-1028.
intellectual property
We are unaware of third-party property rights claims on uses of this item.