ECOligA
E. coli DNA Ligase
BBF10K_003271
source
Escherichia coli (strain K12)

Connects preferentially cohesive double-stranded DNA ends, active on blunt end DNA in the presence of Ficoll or polyethylene glycol. Requires Mg2+ and NAD+. Ligation when blunt end or RNA/ DNA ligation needs to be avoided.


attr.
Chiara Gandini, Open Bioeconomy Lab
Usage
growth
shipping strain
Escherichia coli Top10
growth conditions
37 C, shaking 300 rpm
cloning
overhangs
3' - AATG … GCTT - 5'
Construct
plasmid name
pOpen-ECOligA
Safety
other information
No Value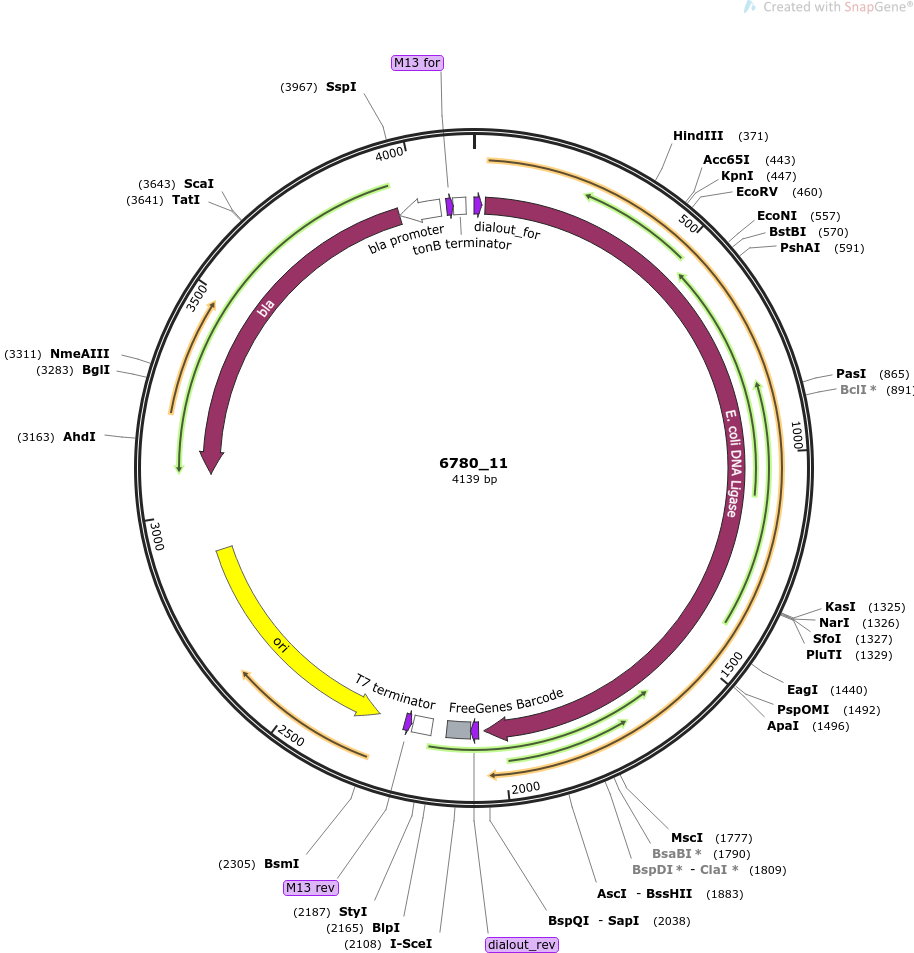 References
Available Elsewhere
FALSE
citations
Ishino, Yoshizumi, et al. "Nucleotide sequence of the lig gene and primary structure of DNA ligase of Escherichia coli." Molecular and General Genetics MGG 204.1 (1986): 1-7.
intellectual property
We are unaware of third-party property rights claims on uses of this item.